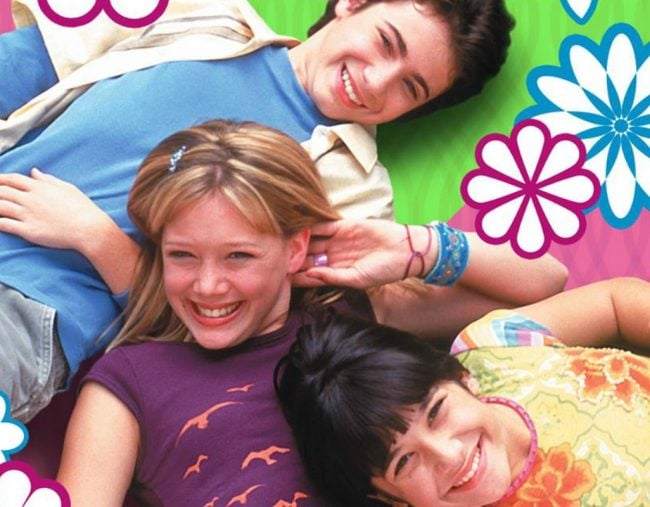 Some nights, when I'm drifting off to sleep, I just can't stop my mind from wandering to its very depths – where the most troubling of unanswered questions lay to ponder.
And by 'troubling unanswered questions', I mean:
'I wonder what that guy from that show I used to watch is doing now?'
One cast I found myself furiously Googling recently was from an absolute classic of a tween drama complete with a feature film that I still watch without a hint of irony, despite being well above the intended audience age.
Lizzie McGuire. 
Looking back, the squeaky-clean series starring Hilary Duff was a little bit cringe with its cartoon Lizzie alter ego and sickeningly wholesome plotlines, but if you try and tell me you didn't have a crush on Gordo – the Seth Cohen of our primary school years – as an 11-year-old girl, you, my friend, are a liar.
We decided it was time to delve into the 2018 lives of the Disney alum to see what they've been up to since the show's 2004 final episode. Our digging proved very insightful.
Lizzie
Granted, Hilary Duff hasn't really left our radars since the show ended, so she obviously didn't require much 'tracking down'.
After Lizzie McGuire, she enjoyed a successful pop career (Beat of My Heart is still a banger), starred in several movies including A Cinderella Story, Raise Your Voice, The Perfect Man and Cheaper By The Dozen and even released her own fragrance.
(It was called 'With Love' and was released at the same time as her song With Love, which featured advertising for the fragrance in its film clip – genius.)
She also had a clothing line – Stuff, by Hilary Duff, which was sold at Kmart and Target.
Currently, she plays a supporting role as Kelsey Peters in Younger and is expecting her second child with boyfriend Matthew Koma.
She also has a six-year-old son Luca with ex-husband Mike Comrie.