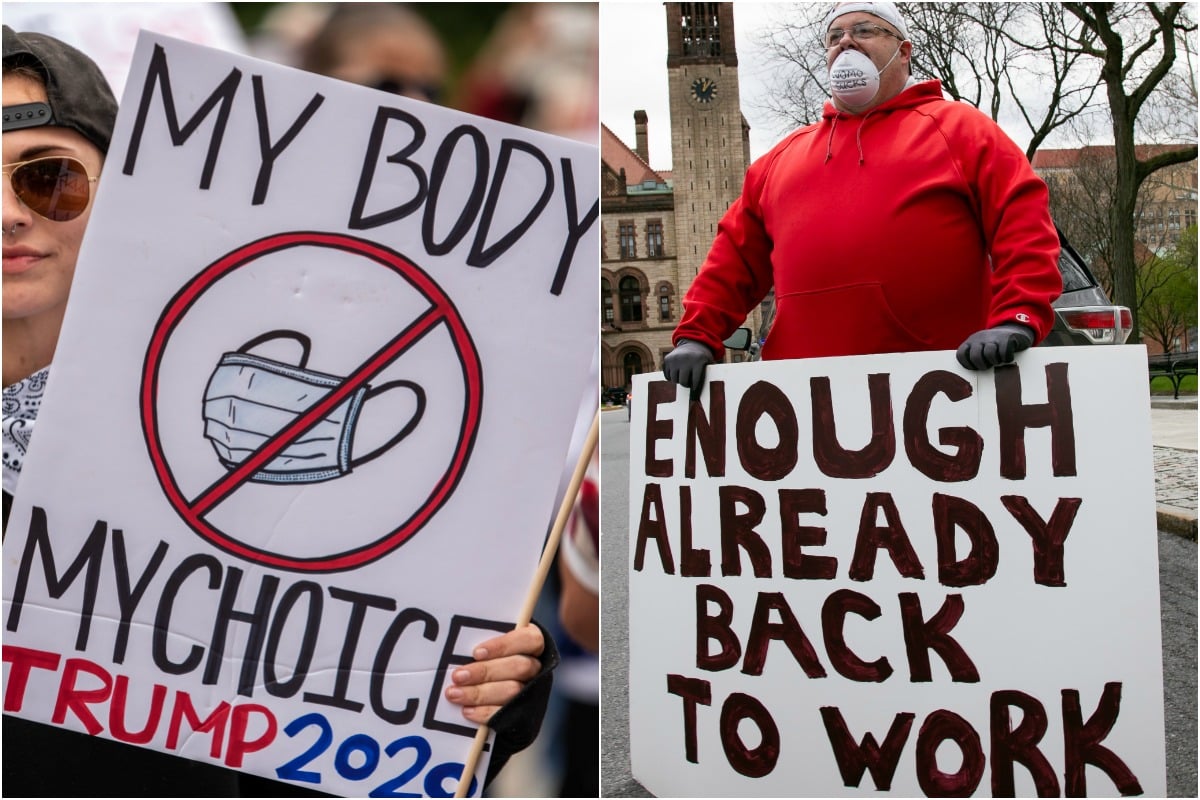 Of the 2.7 million cases of coronavirus in the world, close to 900,000 are coming out of the United States.
They've lost more than 49,000 people, more than any country in the world, with New York alone recording hundreds of deaths a day.
And yet President Donald Trump has applauded steps taken by a handful of Republican-led US states, including Georgia, South Carolina and Tennessee, to start reopening their economies despite a potential fresh surge of coronavirus infections.
"Our country is starting to OPEN FOR BUSINESS again," the 73-year-old wrote on Twitter this week.
WATCH:Trump using a coronavirus press conference to talk about himself.
Trump's America is in chaos right now, with the President constantly confusing his nation with factually incorrect, emotionally reactive and sometimes just plain scary declarations as the country battles a health and economic calamity.
But by far the most concerning Trump-ism right now are his messages of support to those states who want to start reopening – which would involve breaking laws that his government have put in place to protect the country from the virus.
States are safely coming back. Our Country is starting to OPEN FOR BUSINESS again. Special care is, and always will be, given to our beloved seniors (except me!). Their lives will be better than ever…WE LOVE YOU ALL!

— Donald J. Trump (@realDonaldTrump) April 22, 2020