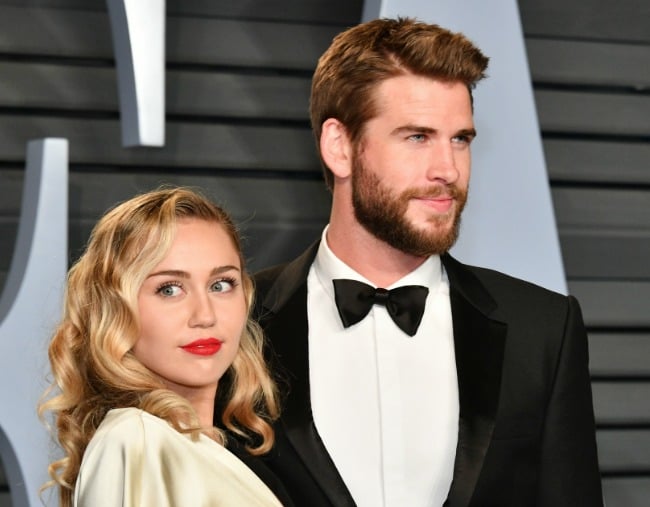 In the eight years Miley Cyrus and Liam Hemsworth have been in love, the 25-year-old pop star has gone from Disney sweetheart, to rebellious provocateur, to hippie flower child, to an endearing concoction of all three.
Her love with Hemsworth, 28, has weathered conflicting schedules (a sword to the heart of basically every celebrity relationship, you know, ever), Hollywood, Robin Thicke's foam finger, twerking, cheating rumours (Perez Hilton linked Cyrus to actor Ed Westwick in 2013), a broken engagement, some more twerking, and a reunion.
It's been about as straightforward as the seventh Harry Potter book, really.
But now – countless tattoos and red carpet appearances and cryptic tweets later – it appears Miley Cyrus and Liam Hemsworth could really be dunzo.
Here's what the celebrity rumour mill is churning out today. You be the judge.
1. The deleted Instagram photos
As someone who has stared blankly at the bottom of a Doritos packet, fingers covered in orange salt, heart shattered with betrayal, I know all too well the urge to delete one's online existence after a breakup.
Cyrus' 76 million fans were curious/panicked/DEVASTATED (it really depends on which publication you read) to find she wiped her Instagram account clean overnight. Every image, meme, and hashtag was deleted by the songstress – including dozens of Hemsworth – and this could be pencilled down to a broken heart.
But hold your horses, because it could also be pencilled down to Cyrus' savvy PR people; who observed the success Blake Lively had when she deleted her Instagram presence in May 1 to publicise an upcoming movie.
Oh, and a five-second investigation shows Hemsworth's last post with his fiancée was in March. I'd like my prize in investigative journalism to be couriered, if possible.