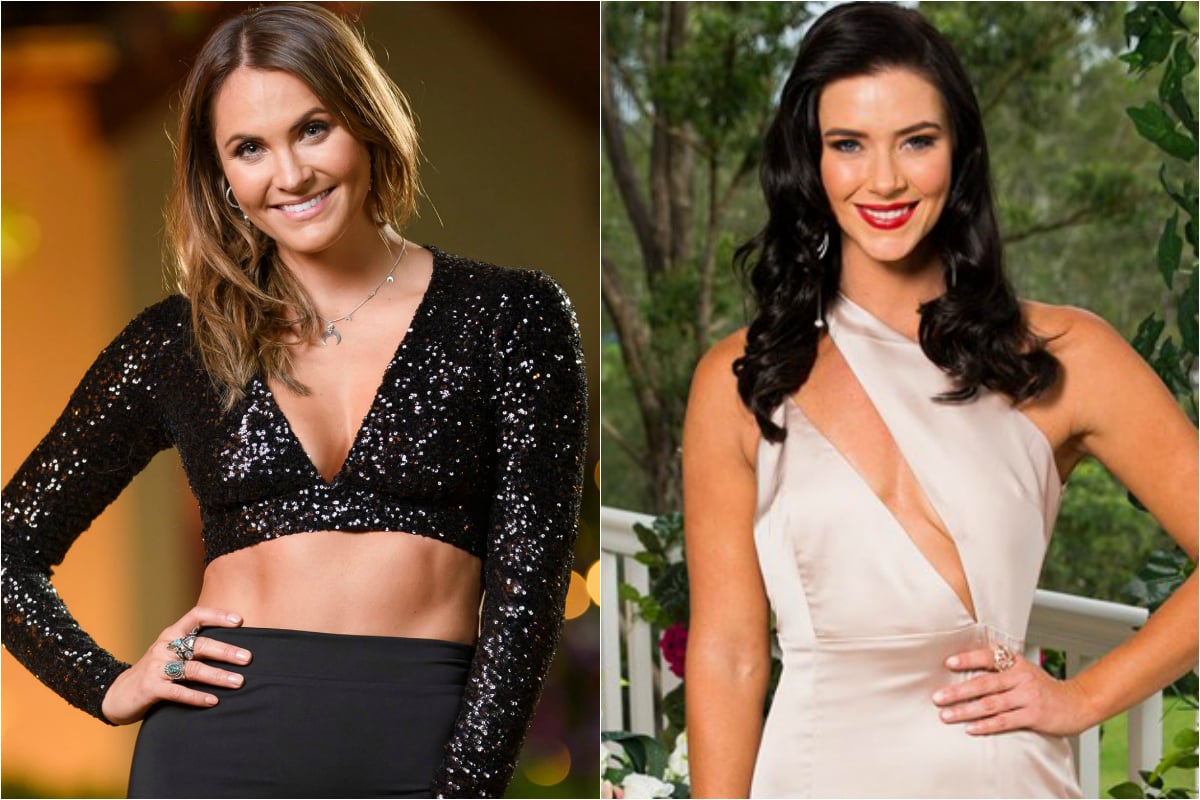 To catch up on all the Bachelor Australia 2019 recaps and gossip, check out Mamamia's recaps and visit our Bachelor hub page. 
With the new season of The Bachelor premiering tonight on Channel 10, Laura Byrne and Brittany Hockley, from previous seasons of the franchise, have shared what being a contestant on the reality TV show actually entails.
And from an "avocado ban" to a sleeping in "dorm rooms" with 14 other girls, it isn't exactly what we expected.
Watch the trailer for the new season of The Bachelor below. Post continues after video. 
Laura, who won Matty J's heart on the fifth season of The Bachelor in 2017, and Brittany Hockley, who made the top two of Nick Cummins' season last year before he infamously chose no one, joined forces to produce their new podcast: Life Uncut. 
Although they emphasise their podcast is not about their time on The Bachelor, the first episode sees Laura, 33, and Brittany, 30, reveal candid details about their respective experiences on the show.
Here are the four things we learnt about what being a contestant on The Bachelor is really like.
The Bachelor Matt Agnew has confirmed he's head over heels in love, so how has he been keeping this new relationship hidden? He spills all the gossip on the latest episode of The Spill, our daily entertainment podcast. Listen here:
1. You literally can't leave the mansion.
Laura and Brittany share that while you are a contestant on The Bachelor, you are in lock down for the entire time.
"You don't leave the mansion ever, unless you go on a date," Brittany recalls, adding you can't even go for a run or a walk.
"Once you're in lock down, you're in lock down," Laura says. "You don't leave, you don't have access to your phone, you don't have access to calling your family. The only time you're able to call your family is once for 15 minutes every two weeks."
"Your minder will listen in and make sure there's nothing that you're talking about that could give away any aspect of the show and also, they also listen in to make sure your family aren't telling you things that could make you want to leave as well."
Byrne was, however, given permission to attend a funeral early in the season.
"Even for that, I was chaperoned by a minder to the funeral. They waited for me at the funeral. And then as soon as it was finished, I couldn't go to the wake or anything, I had to get back into the car and go straight back. So everything is monitored really severely."