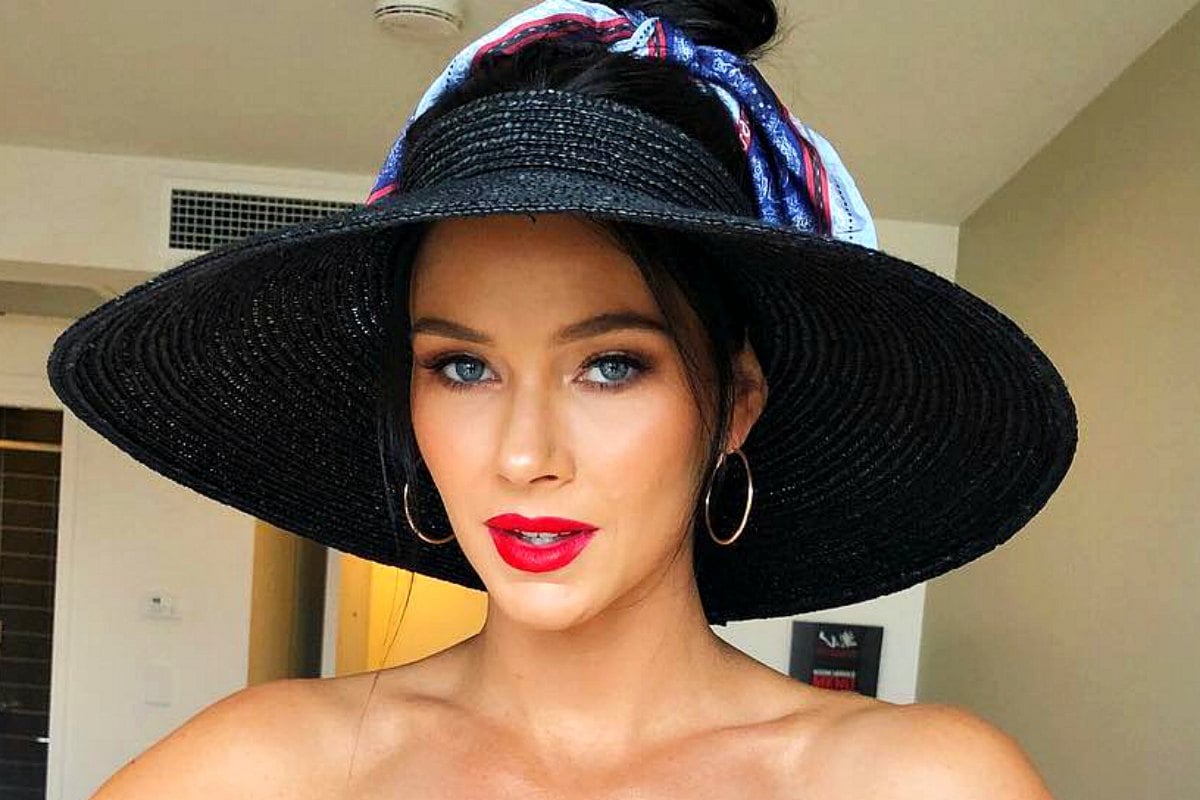 As the whole of Australia was watching the 2018 Bachelor finale with nail-biting anticipation, Nick Cummins made an unorthodox choice that angered the nation.
The competition had been whittled down to two contestants, Brittany Hockley and Sophie Tieman, but instead of making a choice, the former Wallaby's player chose no one, and walked out.
Now, two months since the finale, Brittany and the Honey Badger were reunited at The Iconic's Sydney Swimshow – the first time they had seen each other since the awkward Rose Ceremony in New Caledonia.
However, while some harsh words may have been justifiable, Brittany said the union was friendly.
Watch the moment Nick Cummins shocked Australia on The Bachelor.
Speaking to the Daily Mail, the 30-year-old contestant said:
"Just because two people aren't meant to be together, doesn't mean there's any negativity."
"It was really nice to say hello and catch up."
"We're on really good terms, we didn't leave on bad terms."
Another former contestant, Cass Wood, was also at the event and three posted pics on Instagram stories.
In one video Brittany could be heard saying, "Beautiful day to catch up with some old friends."
Nick then responded with, "Everyone's having a blast, cheers!"