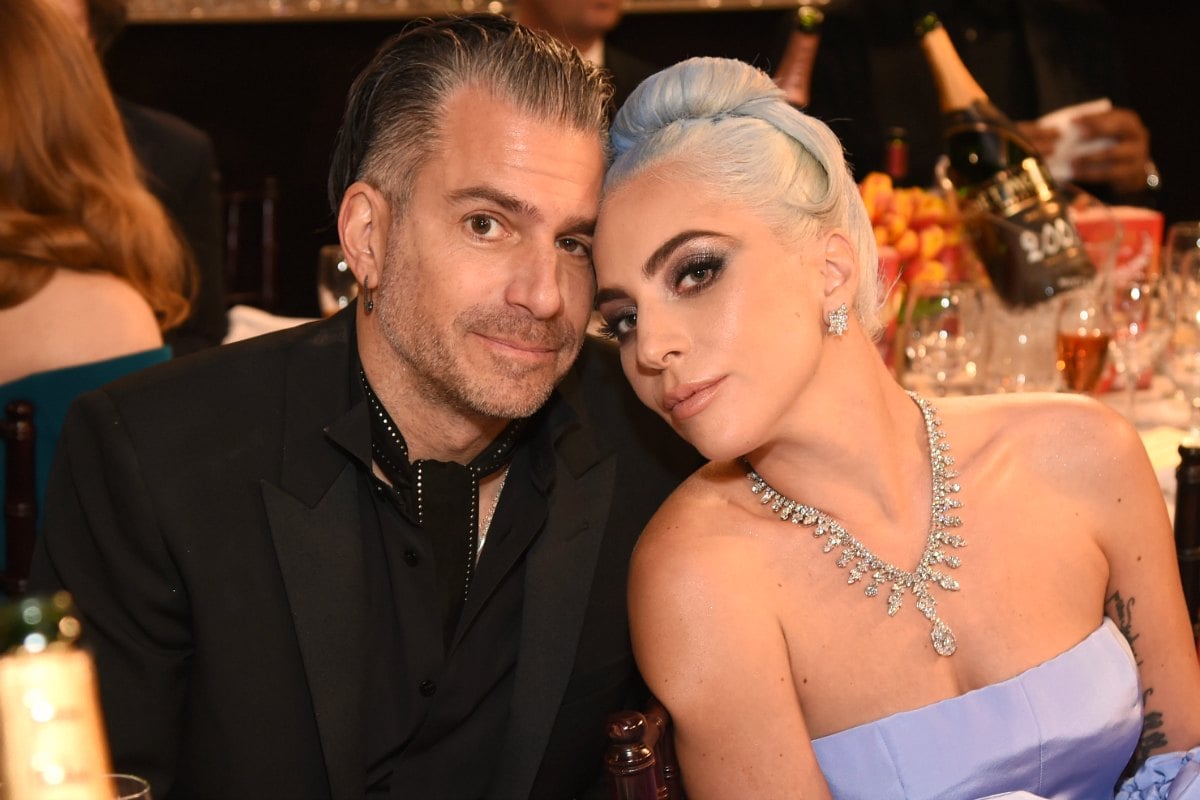 We'll forgive you if you had no idea, but it's believed Lady Gaga has been engaged to a man named Christian Carino since November 2017 and this is news to us as well.
And we dare call ourselves fans.
The singer and A Star Is Born actress was first linked to the 49-year-old talent manager in January of 2017 when they were spotted together at a Kings of Leon concert, reports Elle. Since then, the pair have also been seen together at Gaga's 2017 Super Bowl Halftime Show.
Carino also has a tattoo of her face on his arm, because they're just that much in love, thank you very much.
Lady Gaga and Bradley Cooper perform 'Shallow' live at her show in Las Vegas and it's as amazing as you would think.
So… who is Christian Carino?
Before the pair started dating, it's believed Carino was Gaga's talent manager at Creative Arts Agency (CAA). She's not his only high profile client either, having represented Justin Bieber, Jennifer Lopez, Miley Cyrus, Simon Cowell, and Amber Heard.
He was also previously married to CNN news anchor Brooke Baldwin for 18 years before ending their marriage in 2015. They share two daughters together – Isabella and Lola.
Since then he's been linked to The Walking Dead star Lauren Cohan, who he was seen 'holding hands' with in March of 2016.
 

View this post on Instagram