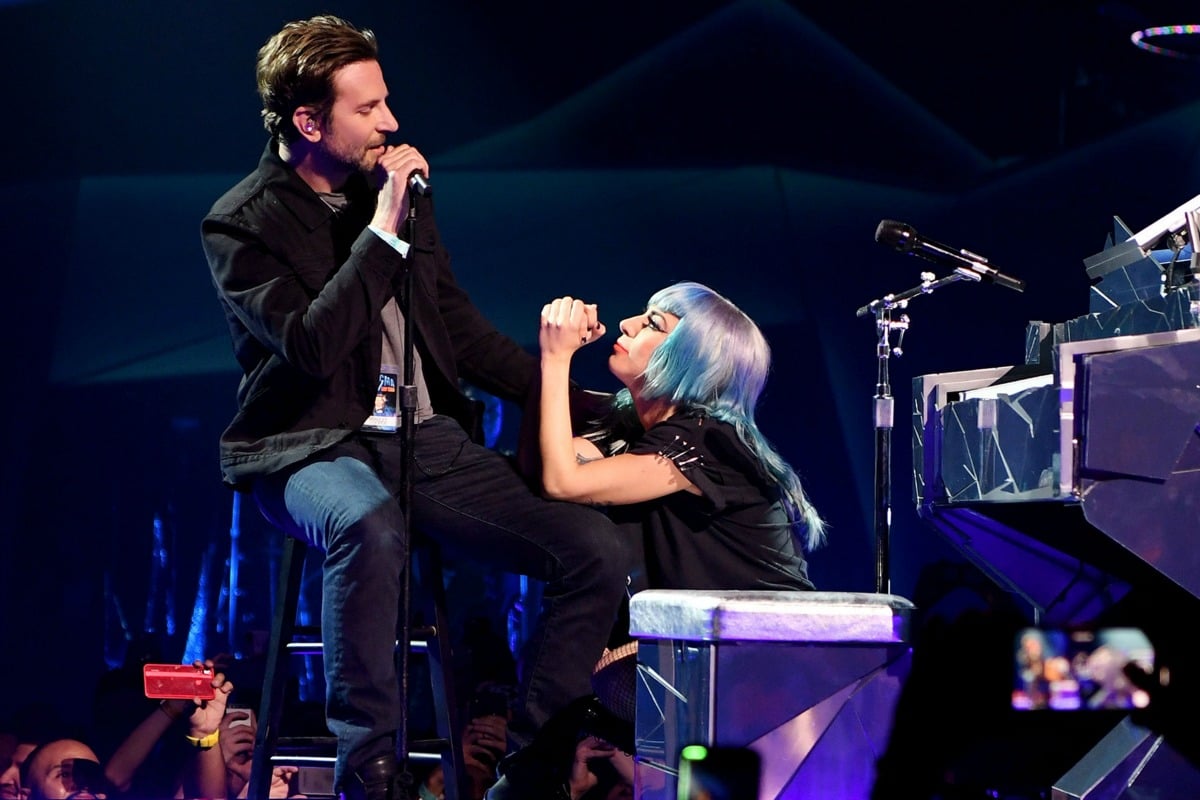 Following the incredible success of A Star Is Born, Lady Gaga and Bradley Cooper's duet from the film 'Shallow' isn't going anywhere.
Over the weekend, fans of Lady Gaga were treated to the first live performance of the song when Cooper joined the singer on stage during her Las Vegas residency show Enigma.
"So a really good friend of mine… I don't know if you know him but his name is Bradley. He made that movie, um, A Star Is Born," Gaga told the audience.
"So I'm gonna be a little chance-y," she continued.
"Yo Bradley, you wanna come up and do this one with me?" Gaga asked Cooper, who was seated in the audience.
Soon enough, Cooper reluctantly left his seat and met Gaga on stage.
"I even got you in-ears," Gaga told Cooper after sharing a hug.
"Jackson never used these," Cooper joked.
Since footage of the performance has been shared online, many fans have commented on Cooper and Gaga's intense off-screen chemistry.
During the performance, the pair sat together embracing on Gaga's piano stool.
"Nothing can match that chemistry," one person wrote.
"They have this undeniable chemistry that goes way beyond acting," another commented.
While Cooper shares a daughter with his partner, model Irina Shayk, Gaga is engaged to talent agent Christian Carino.