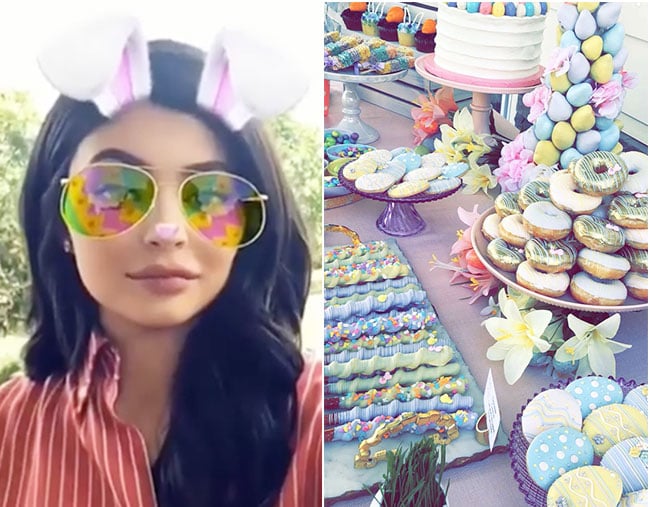 Oh, Easter. It's the one time each year where families can gather and enjoy time together without having to be distracted by material objects and chocolate and… wait, scratch that.
It seems that Easter is, in fact, about pastel-coloured sweets, money-filled eggs and terrifying 10 foot tall rabbits made entirely from flowers.
At least, that's if Kylie Jenner and her family's Easter celebrations have taught us anything.
The famous family is known for their over-the-top celebrations (Khloe's pink and jungle-themed baby shower, anyone?) but 20-year-old Kylie truly went above and beyond to celebrate her baby girl's first Easter.
Posting a series of images and videos to her Snapchat, Kylie showed off the extravagant decorations and intricate detail that went into spending the holiday with her nearest and dearest.
WATCH: Kylie celebrates Easter in true Kardashian fashion.
The party came complete with a giant, inflatable slide and a table full of sweet treats in every possible shade of pastel.
And there was a giant Easter bunny made entirely of flowers that is at once cute and terrifying.