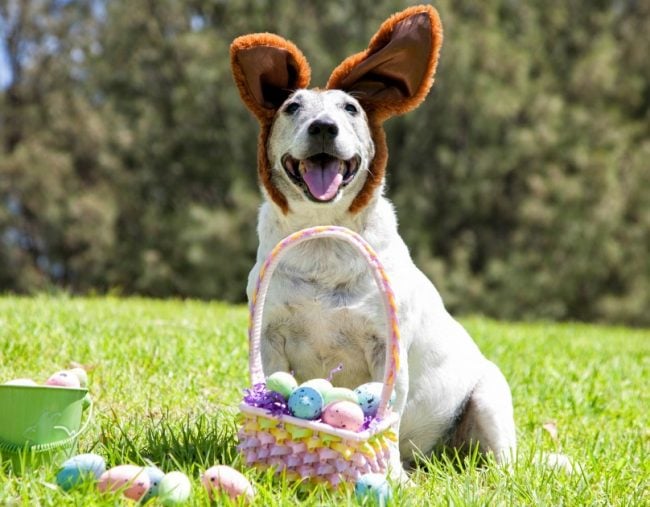 If you're always finding your four-legged best friend sniffing around your chocolate stash at Easter time, we've got the perfect solution – and it's happening this weekend.
Mad Paws, Australia's largest pet sitting network is putting on a Dog Easter Egg Hunt this Saturday 17th March at Sydney Park, Alexandria, and your fur baby (and you) are invited.
The fun kicks off with a visit from Sydney's dog whisperer Ron Baruch, who will be offering one-on-one Q&A sessions. During these sessions, Ron will be able to address any behavioural issues your pup may be having, as well as provide some useful tricks for effective dog-human communication.
Once you've had a chat with Ron, a day of special guests, games, prizes, and activities await you and your furry friend. There will even be a free dental 'check and chat' with some of the best vets in the biz.
You know, just in case.
But if a dental check-up isn't on your dog's agenda for the day, you can enter them in an agility course to test their balance and coordination. As the plus one in this situation, you'll be able to watch from the sidelines like the proud fur-parent you are.