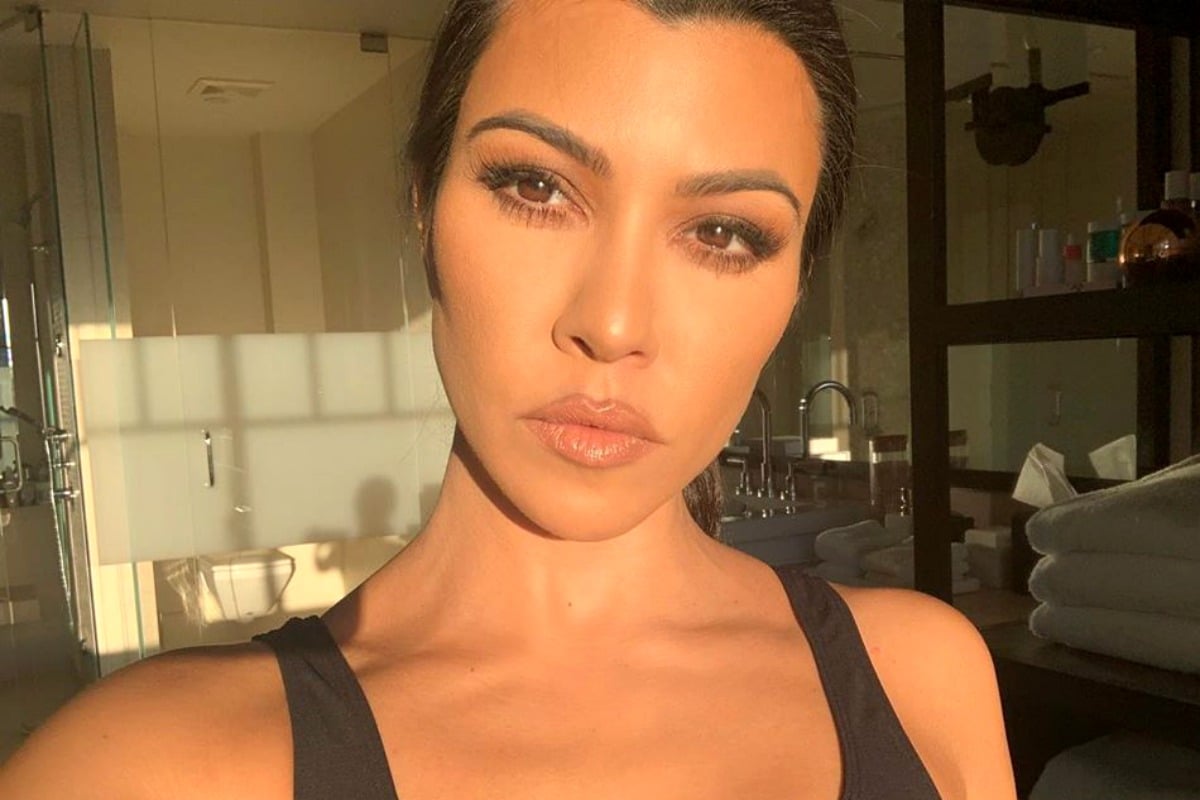 1. "You don't give anything." It looks like Kim and Khloe Kardashian absolutely rip into Kourtney in an upcoming episode of KUWTK.
There's drama in the Kardashian household. We know that Kourtney Kardashian is set to leave Keeping Up With the Kardashians, and fans may now have more insight as to why.
Sunday's episode featured footage of Kourtney, Kim and Khloe in a sisterly spat after the Kim and Khloe were caught following the oldest Kardashian to an undisclosed house, where she was supposed to have a meeting. This resulted in an argument in which Kourtney accused her sisters of not respecting her "boundaries".
"If I have boundaries, respect them. Just because you love to show every single thing…" she said.
This resulted in Khloe and Kim accusing the mum-of-three of not sharing enough on their reality TV show, and in turn, not doing her job properly.
"Our job is being open and honest and sharing a lot of ourselves, and it just seems for the past few years now, Kourtney hasn't really been open about her personal life on camera," said Kim.
"So all of the days that Kourtney isn't filming, Khloe and I are picking up the slack and having to share more. Cause if we're not sharing our lives, then what is the show?"
Kim, Khloe and Kourtney exchange harsh words on the most recent episode of Keeping Up with the Kardashians. Post continues below.
Khloe agreed, arguing back: "You don't give anything… You coast. You think it's fair that you just coast through life?"
The clip ended with the eldest Kardashian saying, "this is so crazy. If they wanted privacy I would never follow them, or expose them".
It was a tense moment.
In early November this year, Kourtney announced her decision to leave the show, adding that it would occur next season – season 18.
"I just decided to spend more time as a mom and put more of my energy there," she told Entertainment Tonight.
"But I'm not saying goodbye… I think you'll have to see more of it on the new season, season 18. It isn't airing yet, but it's being filmed. Currently, in this room."