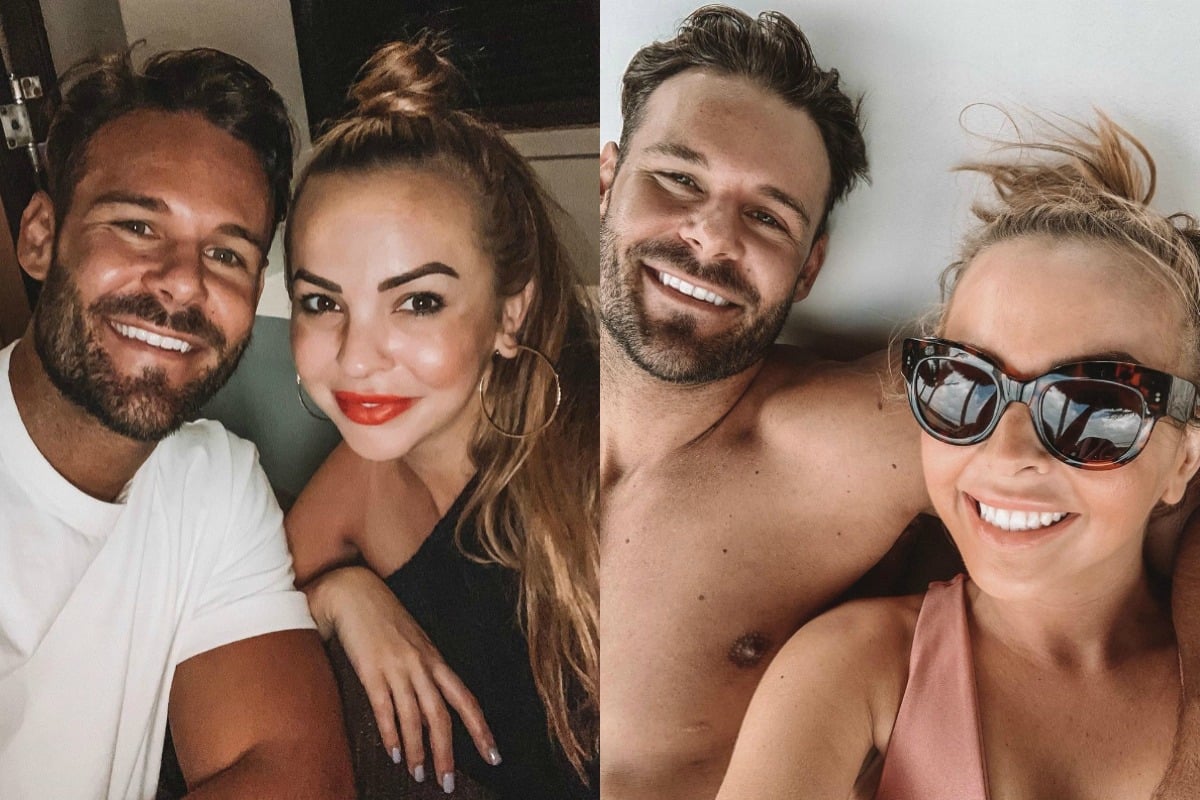 To catch up on all the Bachelorette Australia 2019 recaps and gossip, check out Mamamia's recaps and visit our Bachelorette hub page.
Calm down, people.
Despite what you might have heard, there's no need to panic.
Yes, Angie Kent and Carlin Sterritt are still very much together, thank you very much.
Just one month on from The Bachelorette finale, the new couple have been subject to countless rumours about their alleged breakup.
Mamamia speaks to The Bachelorette Australia's Angie Kent. Post continues after video.
From talk of a so-called "relationship contract" to claims that Carlin has left Angie to return to his ex-wife, the rumours have been endless.
And now, the couple have been forced to respond.
Over the weekend, Angie responded directly to the breakup rumours at the AACTA Awards, telling The Daily Telegraph: "We definitely haven't split."
"There's been a lot of rumours that we've split or that I've been with someone else or he's back with his ex-wife – it's not true!" Angie added.
In a previous interview with the publication, Carlin confirmed that he is now divorced from his ex-wife.
"There is no doubt in our mind that this is a long-term thing and we are not just in it for the sake of it," he said at the time.
"We definitely want to pursue a future together but talking about marriage is pretty early."