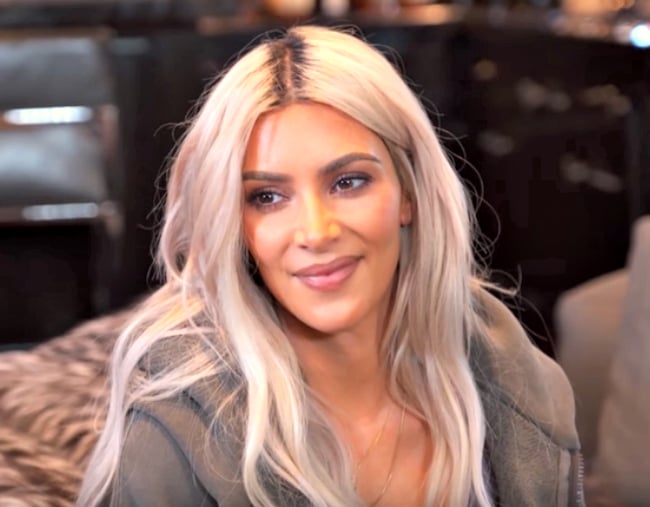 Almost two months after Kim Kardashian West and Kanye West welcomed baby Chicago into the world, we have finally been introduced to the surrogate who helped make her possible.
Kim, 37, introduced her surrogate La'Reina Haynes to her family on the season 14 finale of Keeping Up With the Kardashians.
Kim and Kanye made a conscious effort to protect the identity of their surrogate throughout their pregnancy, however Haynes' appearance on KUWTK gave viewers an insight into what it was like working with a surrogate to have their third child.
Although Haynes' face is hidden throughout her appearance on the show, we heard how the woman who's been completely silent during the entire surrogacy process feels about helping, oh you know, Kimye have their third child.
Watch Kim introduce her surrogate to her family on Keeping Up With the Kardashians below. Post continues after video.
"I like being pregnant. I know it sounds really weird," Haynes told the family – Kris Jenner, Khloe Kardashain, Kylie Jenner and Kendall Jenner.
"The pregnancy itself, you know, it just feels natural, like I'm supposed to do it. I'm so proud of doing it in general. With all the women who do have pregnancy issues, that put so much trust in people like me, it's amazing. It's already a big deal."
Speaking to a concern many women pursuing surrogacy have, Haynes said she was, at the time, aware of her role in Kim's third pregnancy which gave older siblings North, four, and Saint, two, a sister.
"I know from the very beginning this is not my baby. At the end, my joy and my satisfaction is whoever I'm having the baby for," she said.