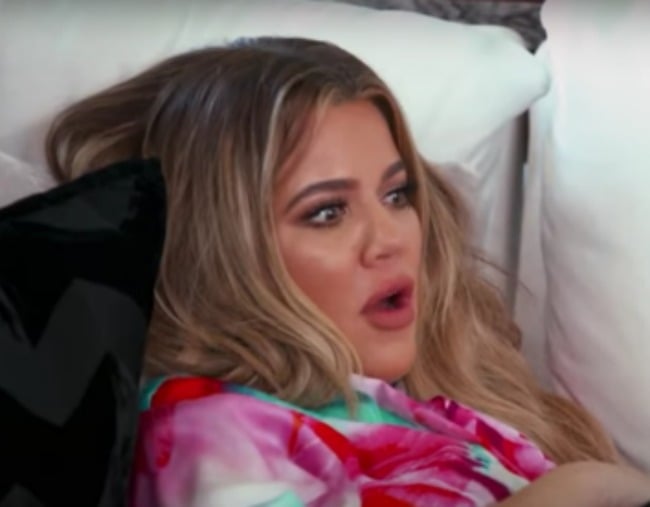 Khloe Kardashian's pregnancy hasn't been an easy one.
In an upcoming episode of Keeping Up With the Kardashians, set to air in the US on Sunday, the 33-year-old is lying on a couch at home talking to her sisters, Kourtney and Kim Kardashian, when she tells them she can't get up.
"Literally, I, like, can't walk," she says.
Naturally, her two older sisters are concerned.
Kim, 37, appears speechless, and just stares at her sister who is paralysed on the couch.