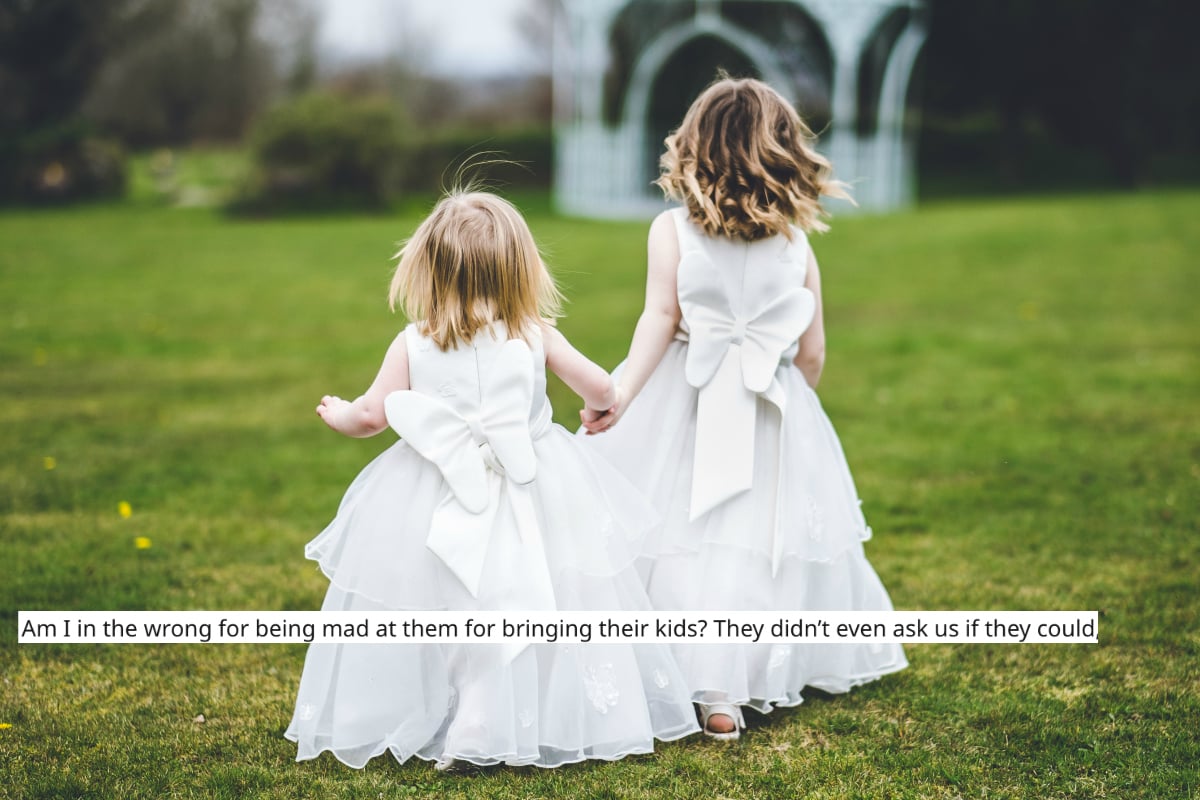 Weddings. Are. Stressful.
They tend to elicit the more controlling side of any bride and groom, and let's just say we wouldn't want to be on the wrong side of a couple on their wedding day.
One bride has shared her frustrations after one of her wedding guests brought their toddlers to their 'no-kids' wedding.
It didn't go down well.
The couple married on June 1, 2019, after a two year engagement, the anonymous Reddit user shares.
"We made it very clear we did not want kids at the wedding," she explains. "In fact, the wedding reception was at a casino and kids couldn't come."
Although an exception was made for her niece and nephew who were the flower girl and ring bearer, she recalls being very clear with all other guests that this was a 'no-kids' wedding.
"Fast forward, in the middle of the ceremony, I hear kids crying. I know it was not my niece and nephew, they are 10 and six years old. At the end of the ceremony, I see that it was my [Significant Other's] cousin who brought her two little kids (ages three and one)."
Mamamia Out Loud discusses wedding regrets. Post continues after audio.
The bride explains the cousin in question has a propensity to be rude.
"She got me K-cups as a gift for Christmas when the whole family knows I don't drink coffee. She left my name off the Christmas card that she has mailed to us the last four Christmases. Makes every attempt to ignore us at family functions."
The bride has asked for the people of the Internet's opinions, which can be quite hard to get sometimes.
Kidding.