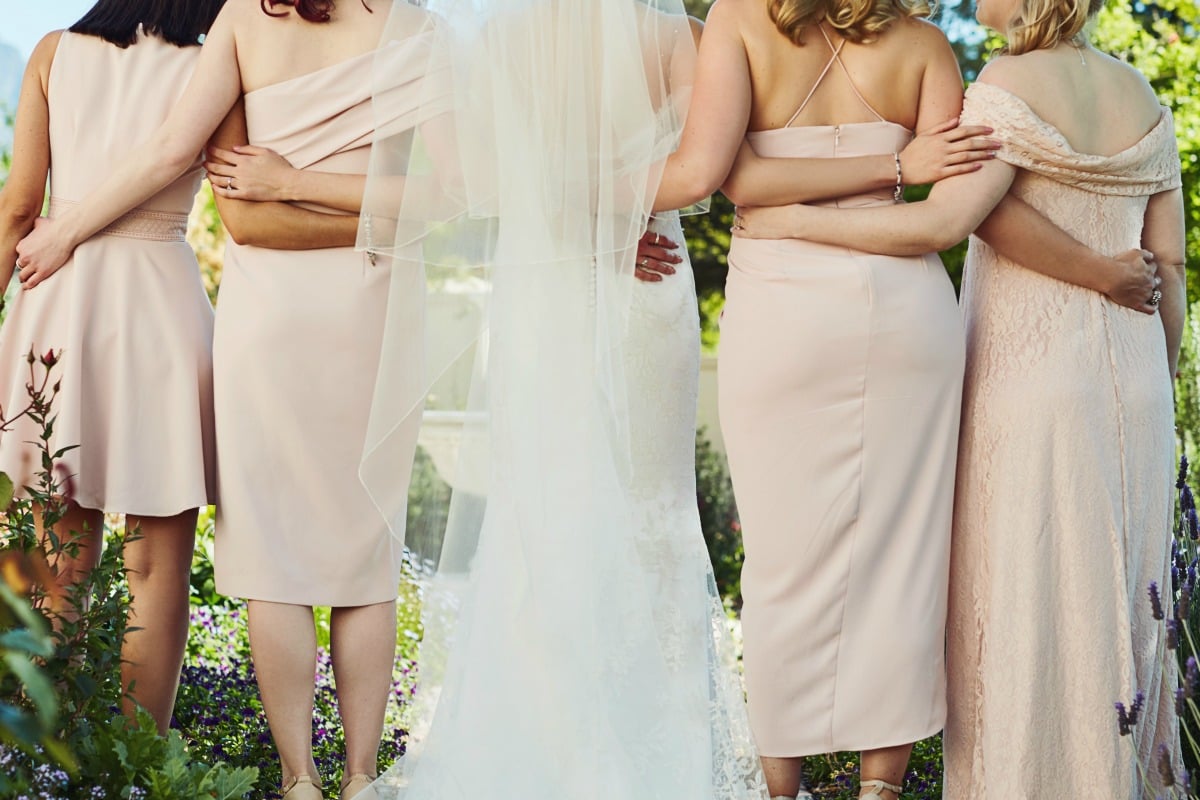 When you agree to be a bridesmaid, there are a few things you know are likely to happen.
You might end up wearing a dress you don't… love, and will probably spend a bit more than you'd like on the hens do.
There could be a bit of back and forth with the bride over what kind of shoes you'll be wearing when you walk down the aisle.
But, um, usually they don't look like these: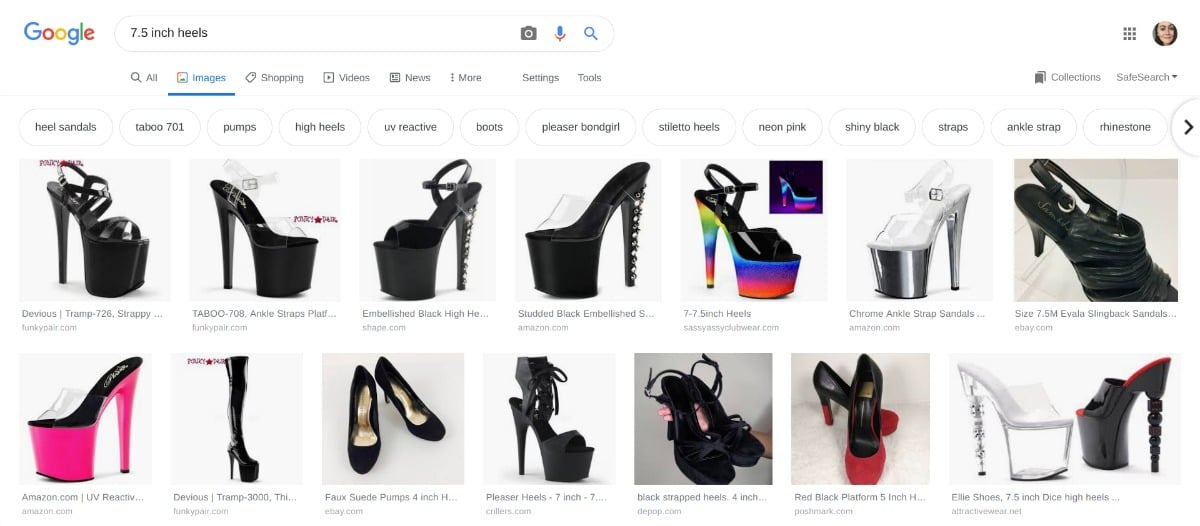 For one US bridesmaid, that's what she's facing if she chooses to stay part of her high school best friend's bridal party.
Shared by the friend of a bridesmaid, a post on Reddit detailed the ordeal a bride is putting her friends through to ensure they all stand at exactly 5'10" and a half on the big day.
"So one of my good friends is 5'10"(we'll call her L) and her cousin is getting married. Now, said cousin is 5'11" and apparently has some weird height issue," the post explained.
"She starts by telling my friend and her other 7 bridesmaids that no one can be taller than her, and she'll be wearing 2 inch heels, so prepare appropriately."
So far, so good. There's nothing overly outrageous about that, and L decided to wear flats.
But then... we fast forward a couple of months.
"Bride has now decided that all the bridesmaids must be the exact same height. Since L is 5'10", everyone must be exactly 5'10" and a half (apparently the heel on her flats give her half an inch, and yes the bride thinks that's a big enough deal to warrant addressing the extra half inch).
"The issue? One of the other bridesmaids, her high school best friend, is 5'3"."