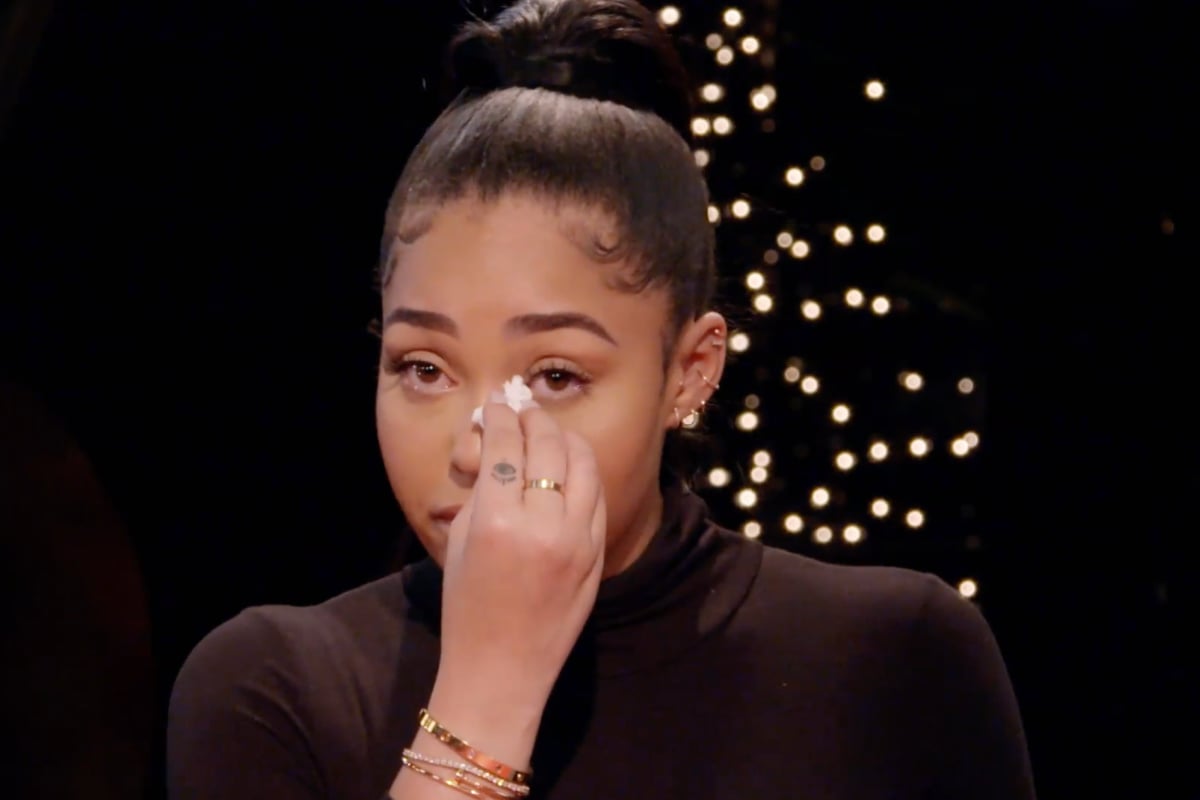 Jordyn Woods has confirmed that Tristan Thompson kissed her "on the lips but no tongue" in the early hours of the morning in a tell-all interview with Jada Pinkett Smith on online chat show Red Table Talk.
Until now, all Jordyn had said publicly about the cheating rumours was, "it's been real" (a phrase she repeats in the latest interview). But the model, who is (or rather, was) best friends with Kylie Jenner, has shown she has lot more to say in this 30-minute sit down conversation.
The 21-year-old explained she was invited (not by Tristan, she says) to a house party in LA – which she says was her first 'mistake'.
Jordyn denies rumours that at the house she was "all over" Thompson, the father of Khloe Kardashian's baby.
"Never once was I giving him a lap dance, making out with him, sitting all over him," she tells Pinket Smith. "Never once did we leave the public area to go to a bedroom, a bathroom — we're all in plain sight."
The 21-year-old shared that she had been on a "partying binge" in the days prior, revealing "that wasn't the first place I stayed until six in the morning."  Once she saw the sun was coming up, she says she knew she needed to leave.
"I tell Tristan I'm leaving and he's like, 'Are you sure ? It's fine, you can be safe here.' I'm like, you know what, I need to go… This is where the story gets tricky."
"On the way out, he did kiss me."
Whilst TMZ reported that Jordyn was "black out drunk" when the incident occurred, Jordyn denied that.
"I never was belligerently drunk to where I can't remember what happened. I was never blacked out. There was alcohol involved. I was drunk, I was not tipsy, I was drunk, but I was not beyond the point of recollection. I know where I was."