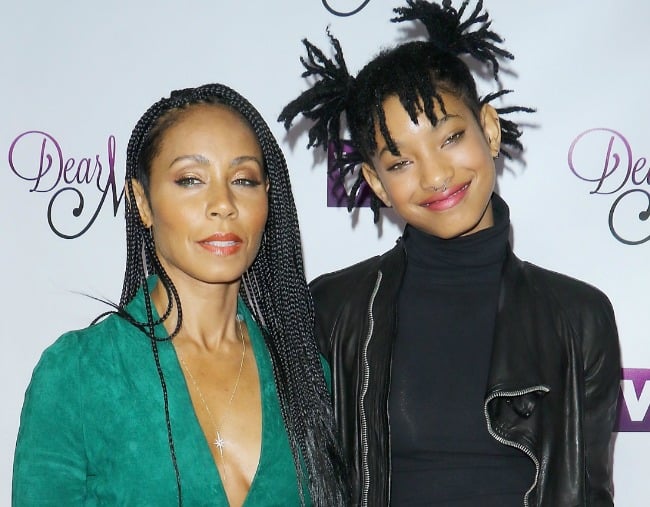 There is no such thing as too much information in the Smith household, it seems.
Jada Pinkett Smith has openly chatted with her 17-year-old daughter Willow about sex and masturbation in the second episode of her Facebook show Red Table Talk.
Sitting down with Willow, her mum, Adrienne Banfield-Jones and her daughter's friend Telana Lynum, the 46-year-old made sure nothing was out-of-bounds during the frank discussion.
At one point, Willow revealed to her mum that her introduction to sex was walking in on her and Will Smith – before quickly running out.
But the most eye-opening moment for the teen and her friend was when Jada spoke of giving herself "multiple orgasms" as a young adult.
"I think by your age [Telana, 21], I gave myself multiples first. Multiple orgasms," she said.
"I was really into it at one point. Just because I was in an exploration state and I was abstaining from men."
To Willow's surprised – but notably cringe-free – face, Jada explained she even found herself addicted to masturbation at one point.