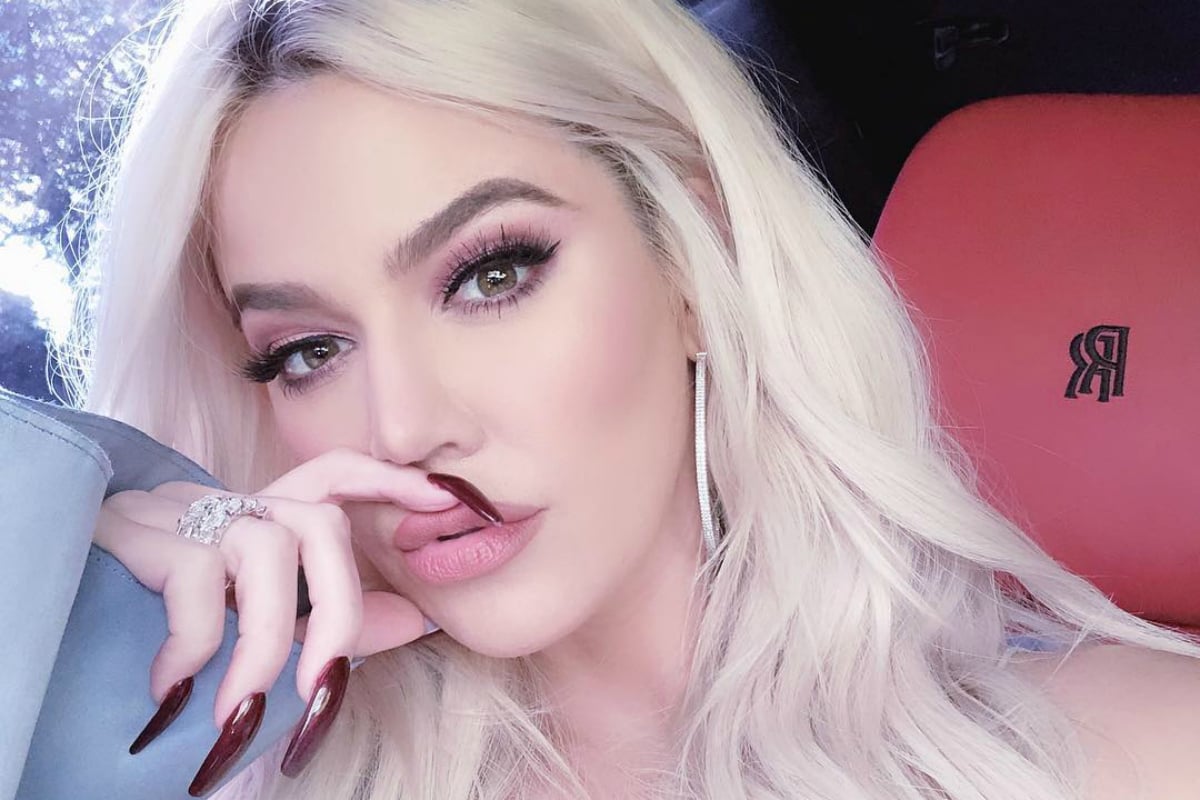 Khloe Kardashian has been hinting at how she feels about the reports that her partner Tristan Thompson cheated on her with Jordyn Woods in some not-so-subtle Instagram quotes.
But now the Good American denim founder has given us her most direct indication yet that she's ready to leave Tristan and will not be taking any of his crap.
Okay. They are still quotes posted to her InstagramStories. But this time, she's not even trying to be subtle anymore.
One quote read: "Remember: they cheated because they wanted to, they lied because they could, and now they're sorry because they got caught. It's always about them. You did nothing to cause or deserve it."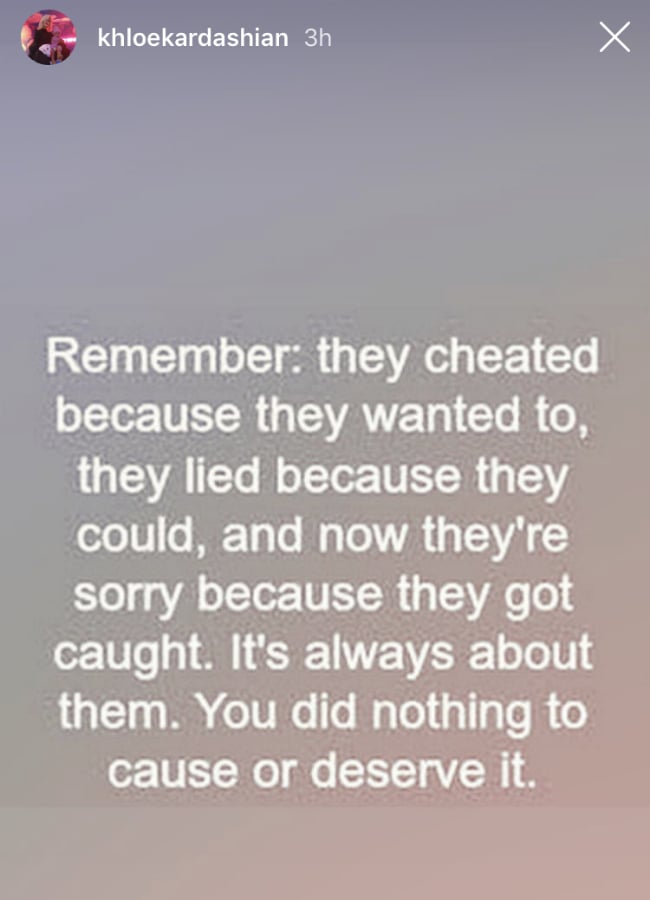 It's the first time the 34-year-old has actually used the word "cheated" in the wake of the scandal breaking last week.
If we hadn't had enough confirmation already the reports about Tristan "hooking up with" Kylie Jenner's 21-year-old best friend Jordyn at a party were true, then this is absolutely it.
The other quote Khloe has posted reads: "You ever notice people would rather stop speaking to you instead of apologising when they're wrong[?]"