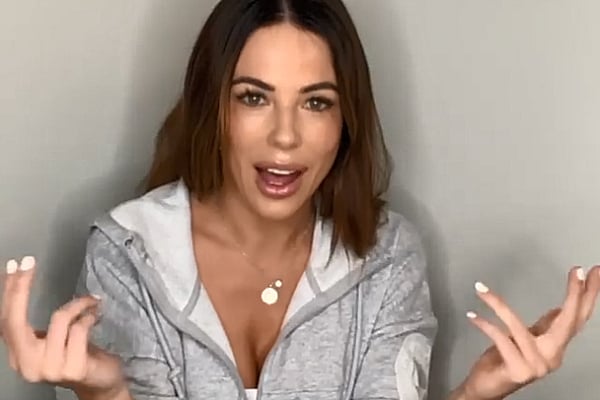 Although Married At First Sight is well and truly over for 2020, the cast members are not done discussing it.
And honestly, we're pretty happy about that.
WATCH: Celebrities are getting creative in isolation.
As the majority of reality TV has sadly halted due to the COVID-19 pandemic, we need some sort of drama to distract us. And what better way to do that, than to learn new information about the show from our favourite contestants?
Today, it comes courtesy of KC Osborne.
Although a latecomer to the MAFS 2020 cast, Osborne has been making waves.
She arrived on the show to (fake) marry Drew Brauer. And although their relationship has since ended, another one has formed with none other than fellow castmate, Michael Goonan.
While their romance caused some drama on the show, Osborne wants to set the record straight.
Sharing a tell-all video on her public Instagram profile, Osborne opened up about her feelings towards MAFS, her on-screen marriage and the love she has found since filming ended.
Here's exactly what she had to say.
On being cast on MAFS.
KC opened the 12-minute video by sharing her thoughts on Married At First Sight and how she feels since being on the reality TV show.
"My MAFS experience was amazing. I'm so grateful that I did it. It kind of just landed on my lap," she shared.
She continued by explaining how the opportunity came her way. The 31-year-old performing artist said she had only just returned to Australia after living in Los Angeles when the producers approached her for the show.
"I thought I'd meet the producers, do the paperwork and see what happens. A week later, I was walking down the aisle," she said.