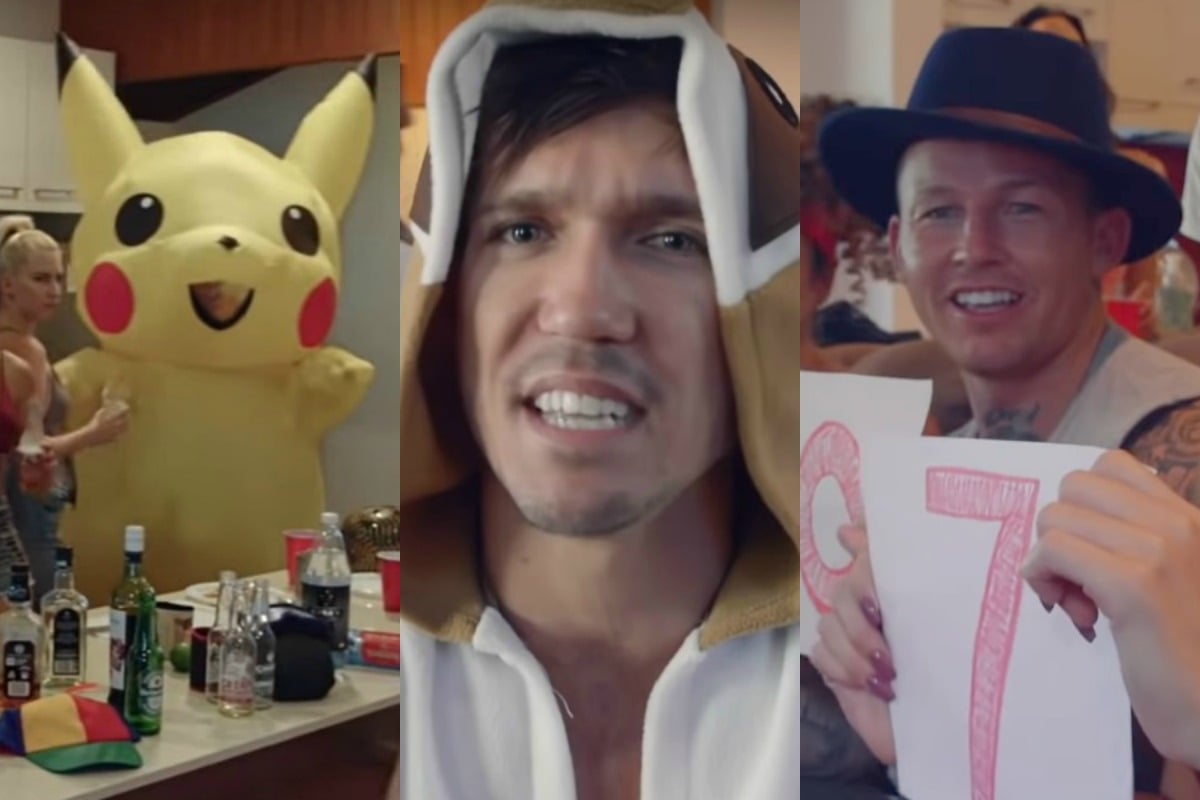 To catch up on all the MAFS 2020 recaps and gossip, check out The Twins recaps and visit our MAFS hub page. And sign up for our Recaps newsletter to get them straight into your inbox.
Drew from MAFS introduced himself to new fake-wife KC as a singer, who does a lot of weddings.
But he – for reasons we don't understand – failed to mention he has uploaded music videos to YouTube and we simply must discuss.
Firstly: Drew used to be in a group called Drewboy and The Sax Addicts.
MAFS Experts: Uncut. Post continues below video.
Just let that sink in for a bit.
Then at some point, Drew ditched the Sax Addicts and just became… Drewboy. ¯\_(ツ)_/¯
In May 2018, Drewboy uploaded a music video to YouTube. It was destined to receive a couple of thousand views, maybe, and earn him 20 cents in ad revenue, but then he signed up for Australia's most popular but least successful reality TV show.
And now we must all see it.
The song is called Kick Ons, and it is absolutely everything you'd expect it to be.
Behold:
The video begins with Drew, drinking from a red cup and with a ripped shirt, entering his house.
There is a party at his house, and if he is just arriving, we must question how everyone got in.
But we have no time to sit and wonder, because this is a song and Drew has lyrics to sing.
"Sunday, make way for a fun day," he begins.
Ah, okay. I see how this is going to go.
He walks into a room and totally ignores a man wearing a knitted squid face… mask? Hat? I truly don't know the correct words to describe this: