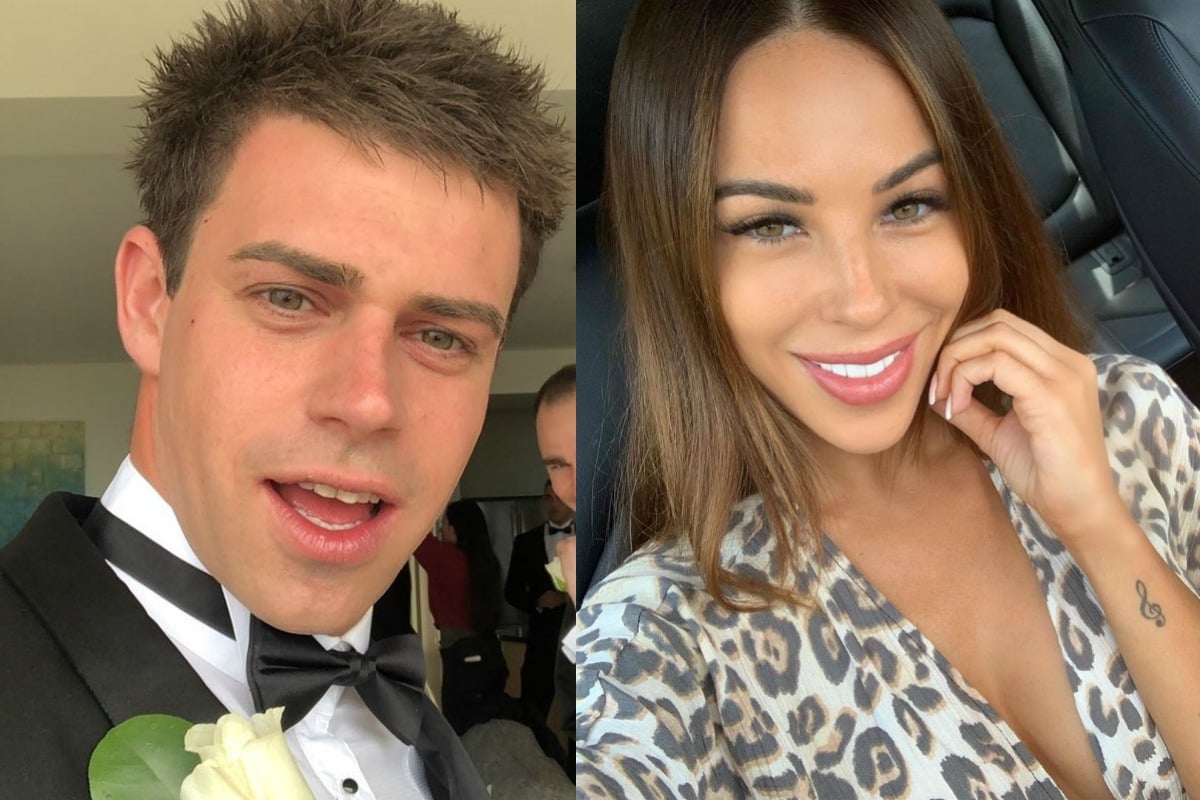 After 7547 episodes, this year's Married At First Sight season is finally over, but that doesn't mean the gossip is.
The reunion special aired on Sunday night and just hours later, Michael Goonan and KC Osbourne confirmed one of the show's many badly kept secrets (no seriously, we knew absolutely every spoiler before it happened and we blame the entire cast).
It didn't work out with their (fake) spouses, but that's okay because the drama and ratings brought them together and now they're in love after five weeks of dating and self-isolating together. Because that is the world we now live in.
MAFS experts: Uncut. Post continues below video.
In their first joint interview, the couple told New Idea they had been dating since early March, after weeks of "friendship".
KC said she and Michael had got along well during filming and remained friends after the show ended, keeping in touch via phone calls.
Then after the reunion was filmed in January, they realised there were stronger feelings there and arranged to meet for a date, officially getting together in early March.
Michael's reputation post-show was not the best, but KC told the magazine she was not concerned about his past partying.
Mamamia recaps MAFS. Post continues below audio.
"Before I said yes to being his girlfriend, I asked him to come clean about everything so that no future allegations could rock us and he went into detail about everything. Yes, he was a naughty boy, but he is my naughty boy now."
It then got serious… very quickly.
"It's love. We have one hell of a journey ahead of us," Michael explained. "Everything is on the table. We moved in together last week."
He said he'd also introduced KC to his son Connor, from a previous relationship, and they'd talked about having their own kids in the future.
"I think KC would be the best mum. A little dancing pop star. We are excited to start the next chapter," he said.
KC and Michael's relationship ruined KC's friendship with Michael's (fake) (ex) wife Stacey, but she said her (fake) (ex) husband Drew was fine with it.