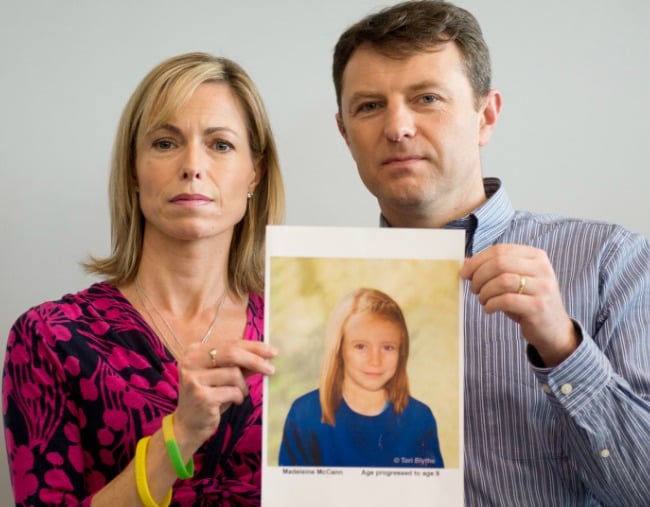 At around 8.30pm on May 3, 2007, Kate and Gerry McCann left their three sleeping children in their holiday apartment in the quiet Portuguese resort of Praia da Luz and headed out for dinner.
They thought that Madeleine, three, and 18 month old twins, Sean and Amelie would be safe just 83 metres from where they were dining at a tapas restaurant with the group of friends they were holidaying with.
Throughout the evening, the adults took it in turns to check on the kids.
At 10pm, it was Kate McCann's turn.
When she arrived at apartment 5A, she knew immediately something was wrong.
Madeleine was gone.
What happened next is well documented. The story of the blonde toddler's disappearance became a global news story.
Now, a new Netflix documentary, The Disappearance of Madeleine McCann, recounts the chain of events in detail, and offers several theories as to what may have happened to Madeleine, who would now be aged 16.
The Disappearance of Madeleine McCann trailer. Post continues after video.

Kate and Gerry McCann refused to take part in the program, stating that it could impede the ongoing police investigation.
In a statement on their website, they said: "We did not see and still do not see how this programme will help the search for Madeleine and particularly given there is an active police investigation, could potentially hinder it."
That said, they have never given up hope of finding their daughter and continue in their fight for information that might lead them to her.
Who are Madeleine McCann's parents? 
Kate McCann (neé Healey) was born in 1968 in Huyton, near Liverpool. She graduated in 1992 with a degree in medicine from the University of Dundee. Gerry McCann, born the same year as Kate, was also a medical scholar, in Glasgow. After working in obstetrics and gynaecology, Kate became a GP. Gerry worked in sports medicine before moving into cardiology.