There's something that we're reluctant to say when it comes to Karl Stefanovic's alleged new girlfriend, 33-year-old Jasmine Yarbrough.
The 'news' of the relationship has been splashed across the tabloids.
Headlines read Meet the girl who put a smile back on Karl's dial, Karl Stefanovic's new girlfriend: Who is Jasmine Yarbrough? and the Daily Mail published Karl to go public with new girlfriend, as though they hadn't already done that for him.
There are paparazzi pictures of the two lazing on the bow of a boat, and getting into the backseat of a car together. Photos taken without their knowledge, and certainly without their permission.
We discuss Karl Stefanovic's new relationship on Mamamia Out Loud. Post continues below. 
But my overwhelming response to the gossip (I repeat gossip – not news) can be summarised into one monosyllabic word:
Ouch.
Ouch because it's so familiar. Ouch because the woman he was married to for 21 years, 44-year-old Cassandra Thorburn, no doubt has access to the internet.
Of course, I do not claim to have any idea what Thorburn is feeling right now. They split up five months ago, and by all reports she is happy and unperturbed.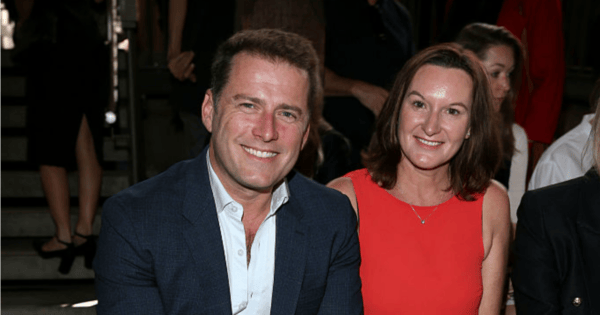 So perhaps this has nothing to do with Thorburn at all. Perhaps I am feeling for The Cassandra Thorburns, of whom I know many.