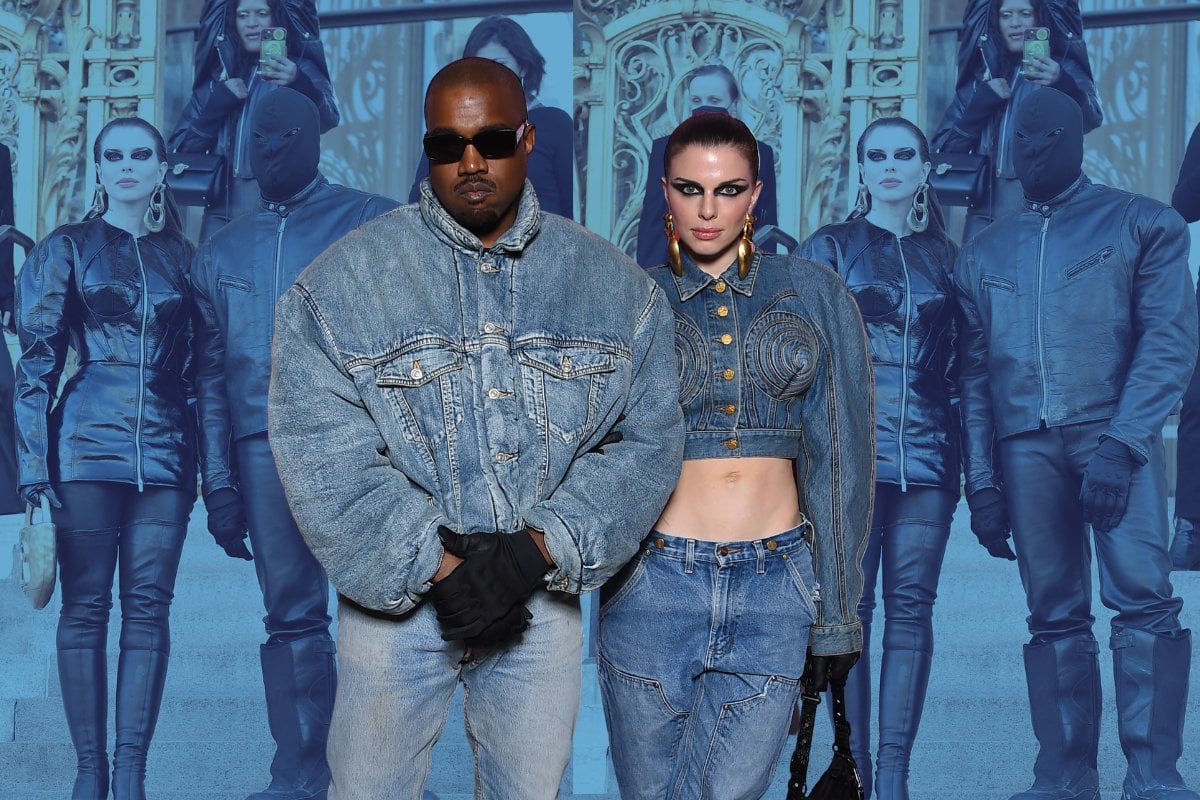 Julia Fox has gotten candid about her brief relationship with Kanye 'Ye' West back in early 2022.
Kanye and Julia only dated for two months but their relationship received a huge amount of attention in January 2022, off the back of Kanye's public divorce from Kim Kardashian.
In Fox's new memoir Down the Drain, the actress has shared what their relationship was really like in disturbing detail. In a book excerpt shared by Page Six, the Uncut Gems star said she first connected with West (referred to as 'the artist' in the memoir) when a friend said a "famous artist" had been "asking about me", and requested her phone number.
After sharing her digits, Julia received a text which was "followed by dozens of phone calls." During these phone calls, which lasted for hours, she said the conversations was mostly dominated by the rapper, with Fox "mostly" just listening.
"When he does listen to me, he loves my ideas and thinks I'm really smart," she added.
The couple had their first date in 2021 on New Year's Eve in Miami. Fox initially declined the date invite, but then West offered to charter a private jet to pick up the actress and her friends. They met at a club, and Fox described the moment they hugged without saying a word and she felt West's "hands scanning the folds of my body," she said.
"I know this is the beginning of something truly special."
Kanye and Julia went into the parking lot to escape the club's loud music and Kanye started publicly urinating. "The artist starts peeing on the wall and I quickly jump in front of him," she said, recalling yelling at bystanders watching that "'You better not take any pictures!'"
The celebrities then started to kiss. "Once he zips his pants back up, he puts his arms around me and pulls me in close, kissing me passionately," she wrote. They then went to a party at a "famous rapper's house on Star Island" where Fox recalls being told to stop dancing by one of West's friends.