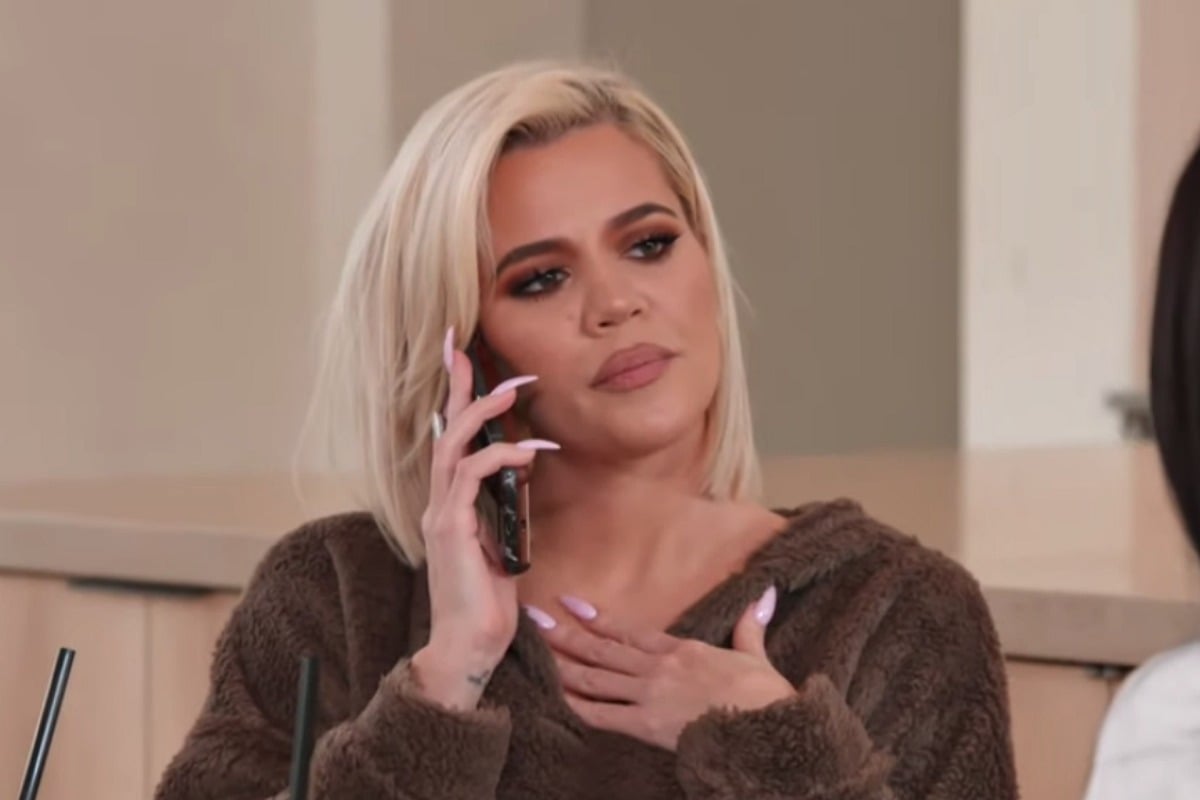 A very important television event occurred this week.
One so important we believe it's officially been declared a public holiday in the US. (It hasn't).
We're of course talking about the season 16 finale of Keeping Up With The Kardashians, which for some, is as important a cultural watching experience as the royal wedding. Or man landing on the moon. Or the Logies.
Watch the trailer for Keeping up with the Kardashians Season 16 below. Post continues after video.
The now-iconic 12 episode season gave us a juicy, tear-filled glimpse into exactly how the highly publicised Tristan Thompson/Jordyn Woods cheating scandal played out behind the scenes.
As in the cheating scandal so suspiciously timed it should come as no surprise to Kris Jenner that we've labelled it a set up.
…Or maybe the cheating scandal gods just happened to be smiling upon the family during pre-production, who knows.
Set up or not, we – the trash TV obsessed public – have been wholly invested for reasons we cannot explain or understand.
But with certain streaming service costs cutting in to our weekly coffee allowance, many of us probably haven't watched it yet.
Don't worry, we got you.
Here are the five things you need to know about the KUWTK finale.
1. Khloe fat shamed Jordyn.
Let's face it; the Kardashians haven't ever really been the beacon of the body positivity movement, especially with their constant plugging of weight-loss shakes and teas.
But Khloe Kardashian, who has been vocal in the past about being body-shamed by the media, calling Jordyn a "fat a*sehole" definitely crossed a line.
Yes, we've all said things we regret when we're worked up (or drunk), but Khloe, come on.