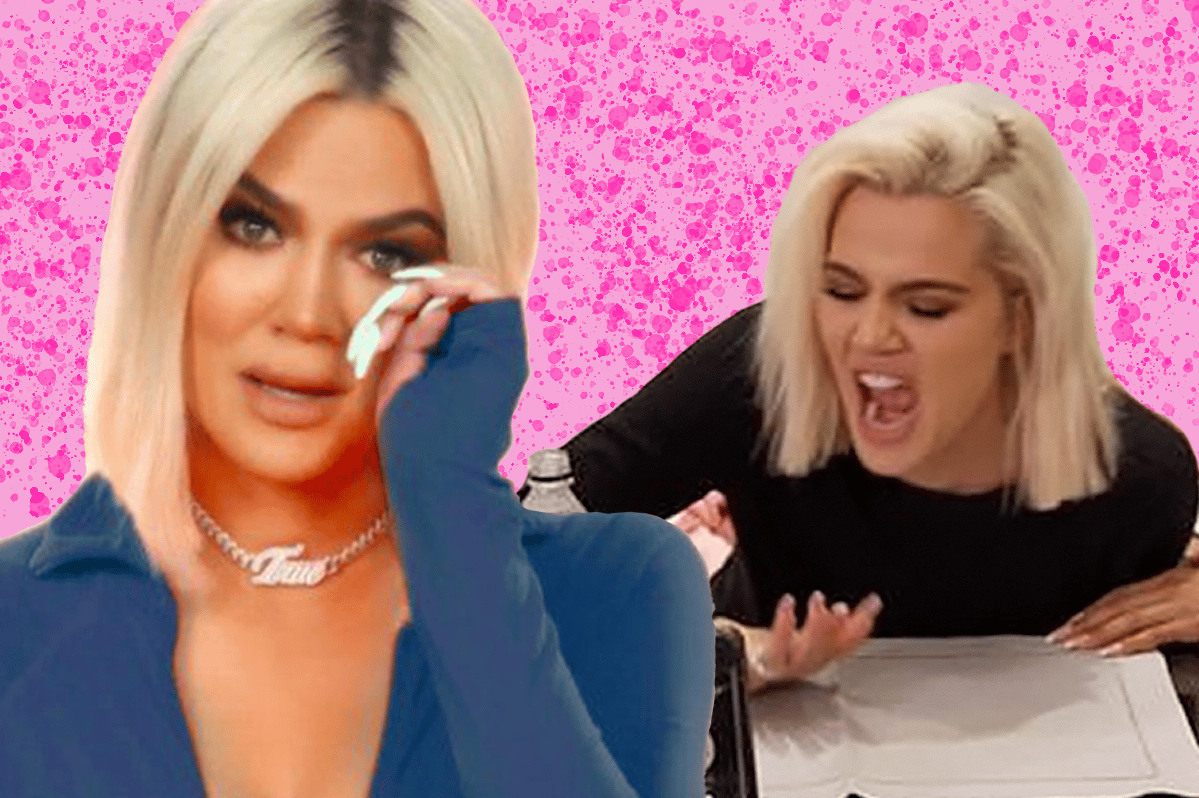 After approximately four months of tossing and turning at night, getting precisely zero sleep, we can finally take a long-deserved nap: We know exactly how the Jordyn Woods and Tristan Thompson cheating scandal went down thanks to a totally non-scripted and non-bias episode of Keeping Up With The Kardashians.
Thank goodness, we were getting tired.
The episode we waited all season for finally aired this week and we're here to debrief.
During the first episode of a two-part (oh, of course) season finale of KUWTK, we saw when Khloe, 34, discovered her basketballer baby daddy had cheated on her with sister Kylie Jenner's best friend, Jordyn Woods.
For those unfamiliar with the family dynamics, let us explain with a simple diagram: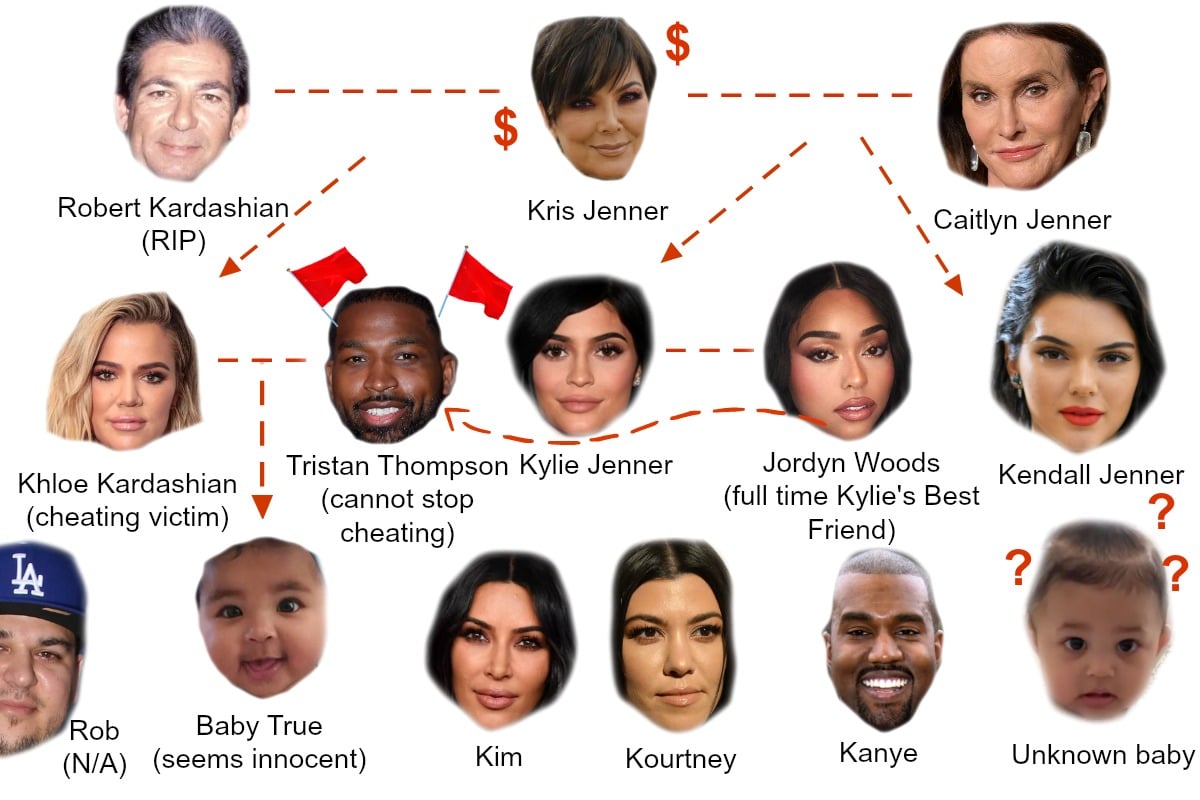 In short, Jordyn was more embedded in the Kardashian machine than actual-Kardashian Rob.
When the news broke in February, fans could hardly believe it. Jordyn was Kylie's best friend: Kylie supported her financially, and she'd also been part of Kylie and Khloe's businesses. Yikes.
Many of the family struggled to believe it too, as Kim explained in the episode.
"I think at first nobody even believed it was real, they were just like super confused," she said.