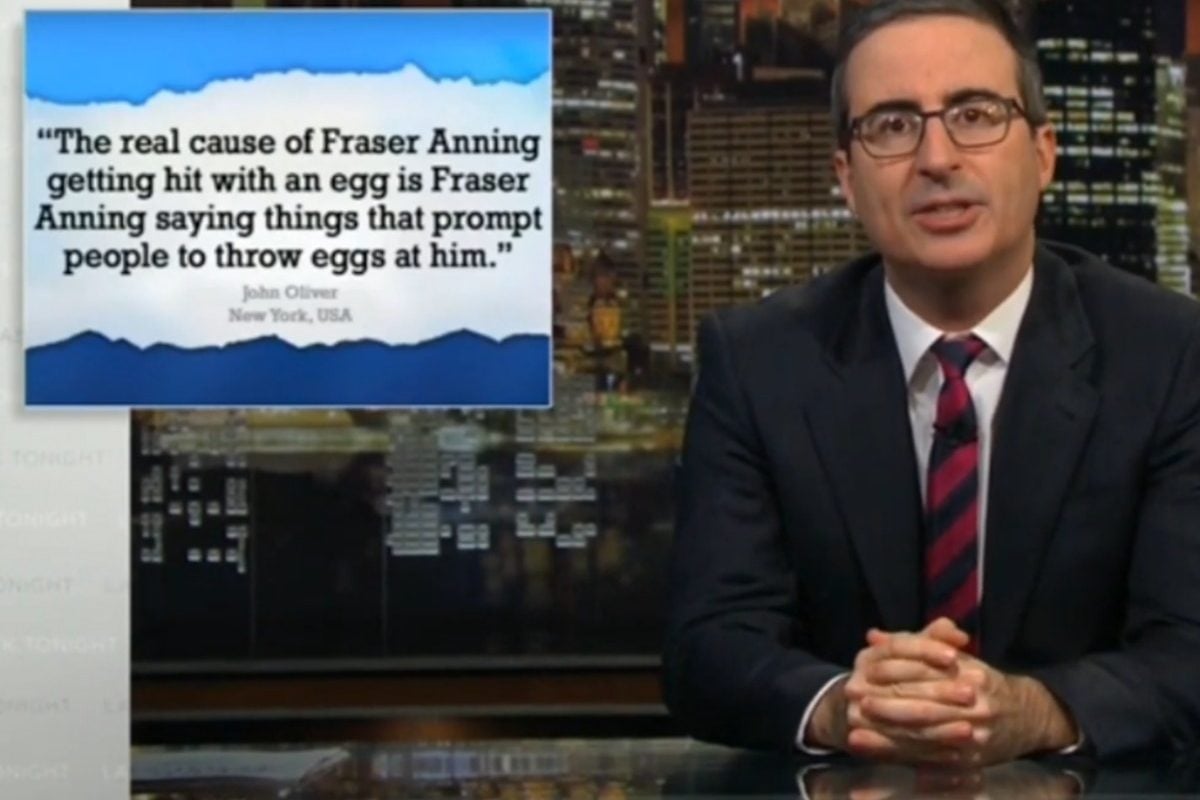 American late-night talk show host John Oliver loves to get stuck into Aussie politicians and their idiocy, so it's no surprise that after an embarrassing few days, his most recent show focuses on Senator Fraser Anning.
The comic didn't hold back calling the former One Nation politician a "huge f***ing ***hole" for his comments in the wake of Christchurch's terror attack.
Oliver read out part of Anning's controversial statement, which blamed the bloodshed in New Zealand on immigration.
Fraser Anning's concerning response to getting egged. Post continues after video.
"Holy s—. That might be the worst possible response to what happened," he said on his show Last Week Tonight, which attracts millions of viewers a week.
The death toll for Friday's terrorist attack currently sits at 50, with more than 30 still injured and many fighting for life, after a white supremacist gunned down worshippers in two mosques.
Oliver also called Anning's response a "basic affront to the basic values of the people of New Zealand."
The talk show host then showed the clip of egg boy, and Anning's reaction, throwing his support behind the 17-year-old. His audience cheered when the clip was shown.
"The real cause of Fraser Anning getting hit with an egg is Fraser Anning saying things that prompt people to throw eggs at him," Oliver said.
He was also quick to praise New Zealand Prime Minister Jacinda Ardern, while also joking about his love of making fun of New Zealand.