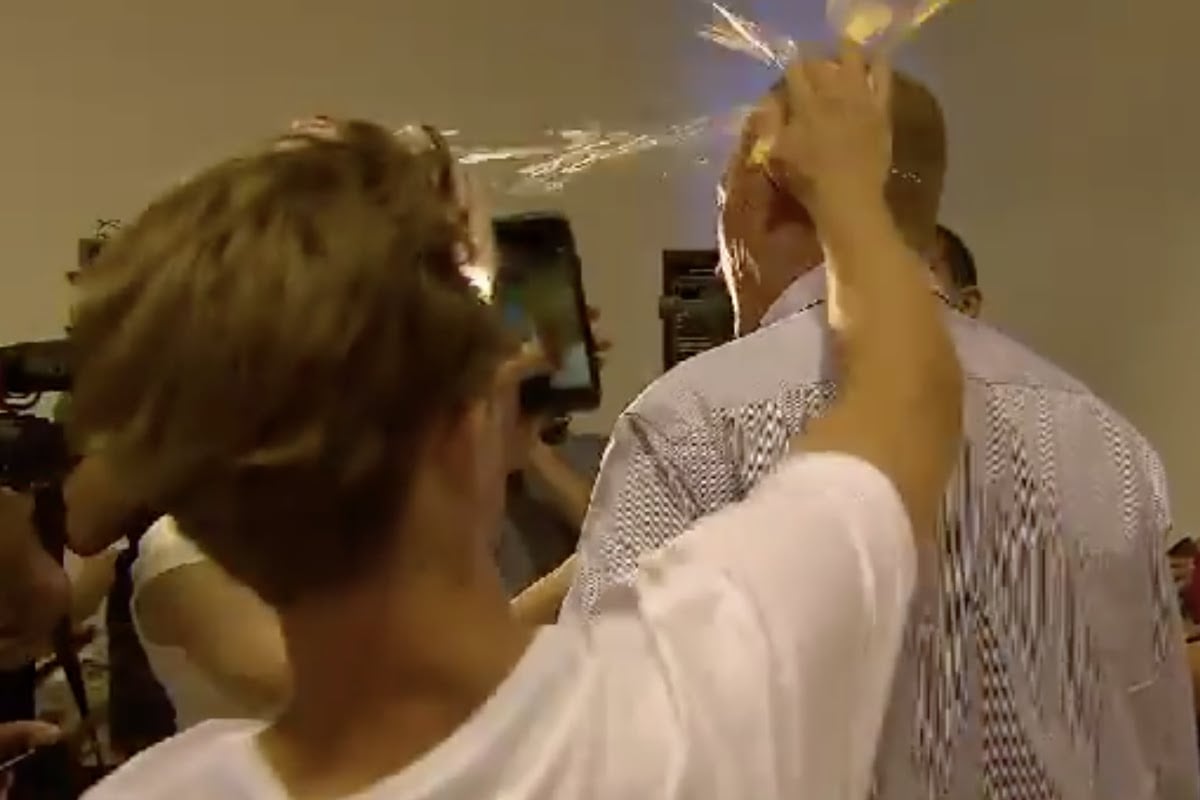 On Saturday, in the wake of Fraser Anning's deeply disrespectful comments about the Christchurch terror attack, 17-year-old Will Connolly cracked an egg into the head of the controversial senator.
But as the footage went viral, many Australians felt somewhat uncomfortable about the altercation that followed.
While discussing the egging – where the teen hit Anning in the back of the head with an egg and then was struck twice by the senator before being tackled to the ground – The Project co-hosts Tommy Little and Steve Price agreed on what they found most concerning.
"I understand the first hit," Little said. "The kid comes at him with an egg, he doesn't know what it is, he turns around and slaps him.
"But it's the second hit that I have a bit of an issue with.
"He goes once. Then he realises this is a kid, who is not fighting back, and he goes to smack him again."
What Little nails about the situation was that Anning's first hit on the teenager was an instinctual and instant reaction to being struck – maybe not what everyone's first reaction would be, but something understandable.