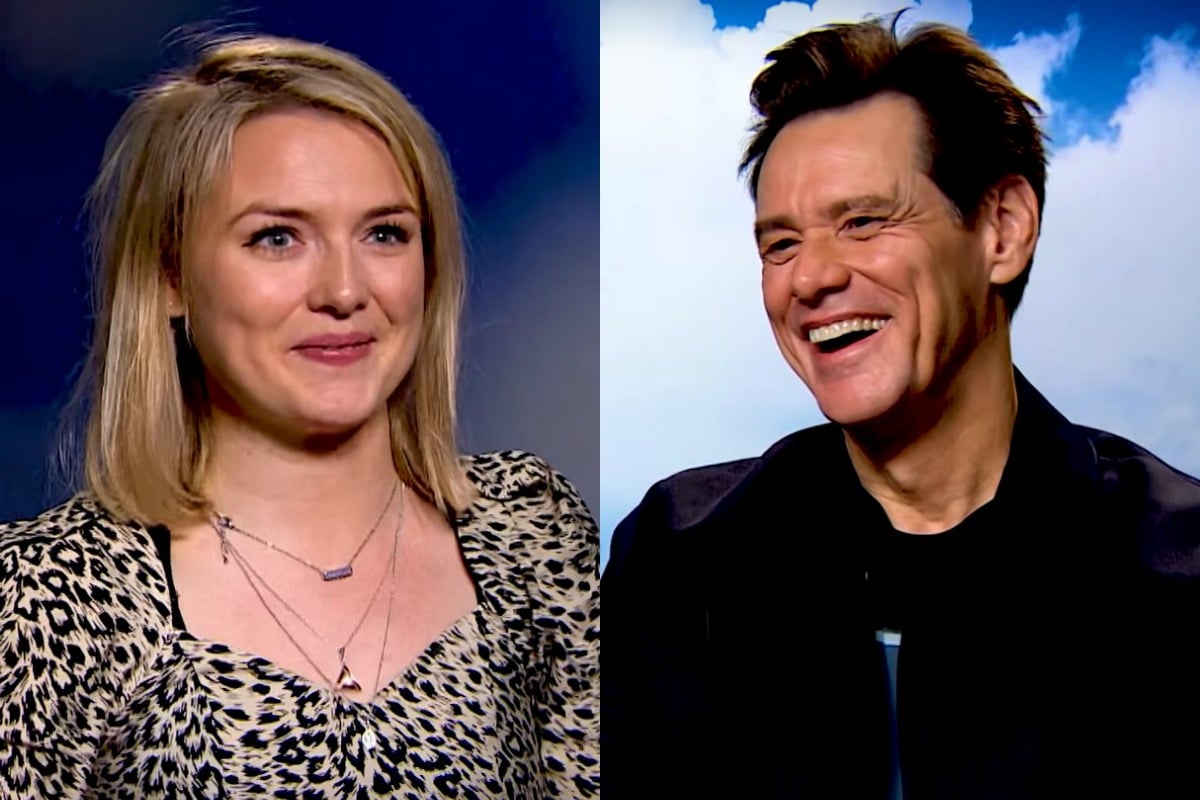 Sitting down for an interview with a journalist as part of his promotional junket for Sonic The Hedgehog, Jim Carrey was asked what he had left to achieve on his bucket list.
Carrey answered the fairly standard question, asked by Heat magazine reporter Charlotte Long, without missing a beat: "Just you," he replied.
"I don't know what to say to that," Long responded, with Carrey telling her to "Just own it".
Watch a clip from Jim Carrey's 2011 message to Emma Stone below. Post continues after video.
The comment was met with plenty of criticism online, with social media users calling him out for the inappropriate comment.
"@JimCarrey your comment to the reporter was beyond rude and sexist," one Twitter user said.
Another said the interview made their "skin crawl".
A representative for Carrey has now responded to criticism, telling the media in a statement: "This is a ridiculous non-story. The full quote was 'Just you! That's it, I'm all done now!'
"Jim was clearly referring to the interview as being on his bucket list and was in no way referring to the journalist herself. This is just another example of a clickbait headline pandering to 'scroll culture.'"
It's the second time Carrey has faced backlash for comments he has made to women in the past two weeks.
On January 31, Carrey found himself sitting next to Margot Robbie on The Graham Norton Show and it didn't take long for things to get… awkward.
The 58-year-old actor made a joke about the Bombshell actress's talent.
However, viewers were quick to label Carrey's interaction with Robbie as "rude", "creepy" and "condescending".
Listen to the latest episode of Mamamia's daily entertainment podcast, The Spill, below. Post continues after podcast.