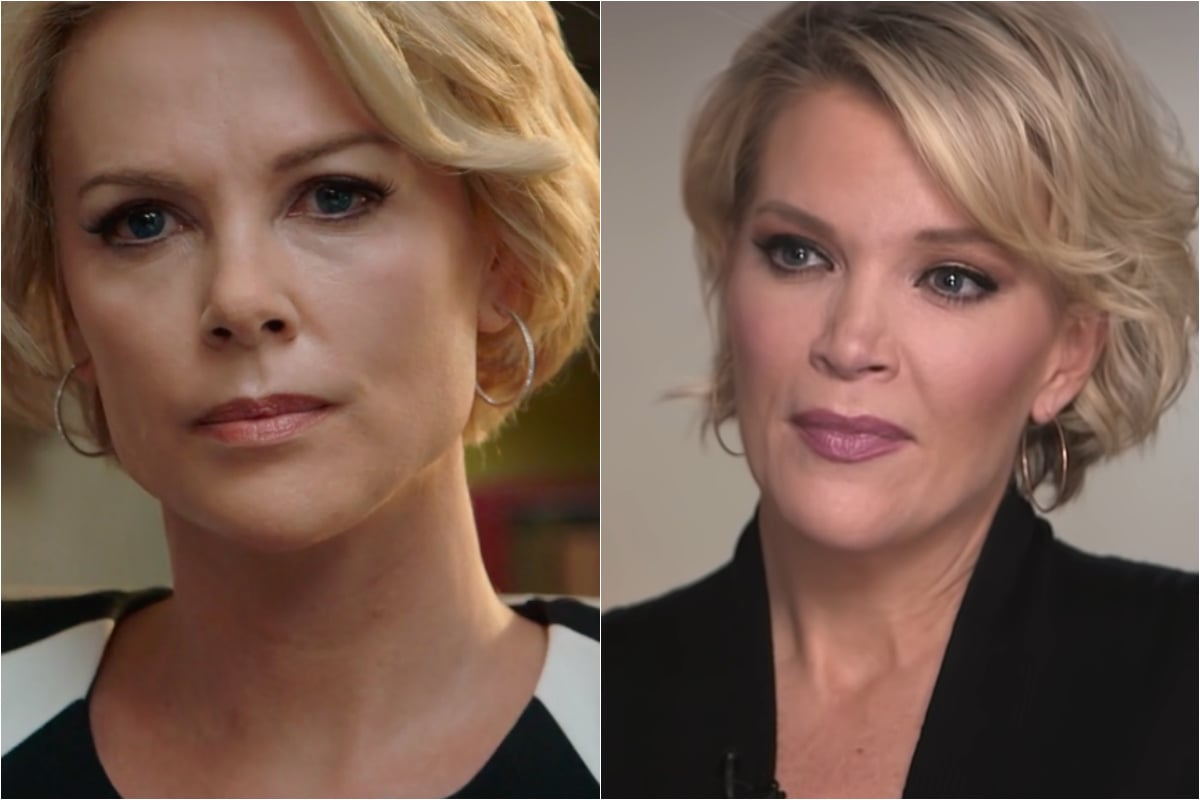 It's only the start of 2020 but already, Bombshell has cemented itself as one of the best films of the year.
Starring Charlize Theron, Nicole Kidman and Margot Robbie, among others, the film is based on true events and follows the take-down of Roger Ailes, the former chairman of Fox News – a major conservative news organisation in America, run by Rupert Murdoch.
You can watch the trailer for Bombshell below, post continues after video.
Those who've seen Stan's miniseries on the same topic, The Loudest Voice, know the disturbing story well. But what Bombshell does differently is, it tells us the story from the perspectives of Ailes' victims. The women sexually harassed and/or assaulted by Ailes and other powerful men at Fox.
The film is brilliant and the acting, uncanny. But it's easy to forget while watching a movie like Bombshell is there are real faces – real people – behind the characters on the big screen.
Keep scrolling to see the faces and read the stories of the real-life people behind Bombshell.
Real-life characters in Bombshell.
Megyn Kelly, played by Charlize Theron.