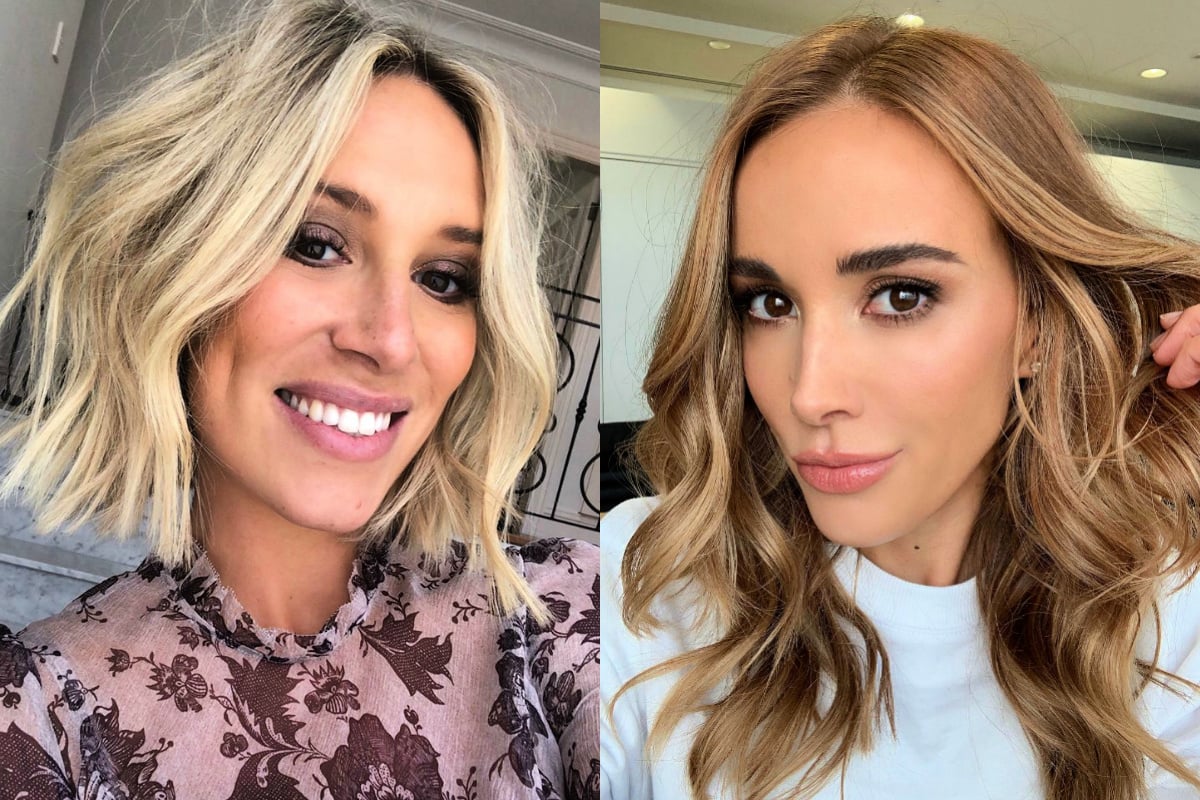 If there's one universal truth we all know, it's that figuring out how to curl you hair is a task.
It's annoying and your arms ache and you burn your fingerprints off, all for C+ curls that go limp far too quickly.
One woman who knows this is Mia Freedman, and when the Mamamia co-founder asked her Instagram followers for help with curling her short hair this week, they delivered.
As Mia said, hair is hard. And trying to curl short hair is even harder.
Thankfully, celebs like Bec Judd, Phoebe Burgess and Antonia Kidman*, as well as beauty editors and regular folks, came with the best tips for mastering a textured, wavy lob. From which curling wand is best to the nifty tricks that make a difference, here's what you need to know.
*Technically, Antonia Kidman offered "no advice, only sympathy." Thank you, Antonia.
Curling wands vs. curling with a hair straightener.
The debate around whether it's better to curl your hair with a straightener or a curling wand will wage on long after we're all gone. It comes down to personal preference (it was a 50/50 split in the comments on Mia's post) and the style of curl you want (straightener for beachy waves, wand for more classic waves), but both require practice. No one wakes up one day and masters the perfect chic wave on the first go. No, you work at it.