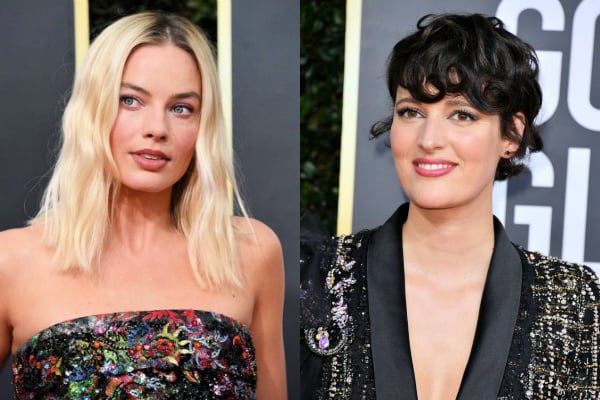 Updated January 7, 2020.
If there's one universal truth we all know, it's that figuring out how to curl you hair is hard. And curling short hair? Even harder.
It's annoying and your arms ache and you burn your fingerprints off, all for C+ curls that go limp far too quickly. But when you get it right, it's worth it because a perfectly imperfect, textured head of curls/waves is universally accepted as 'cool girl hair'.
On Monday, arguably some of the coolest women in Hollywood walked the 2020 Golden Globes red carpet wearing this enduring hair trend. Think: Phoebe Waller-Bridge, Margot Robbie, Michelle Williams, Rachel Bilson, Lucy Boynton, Naomi Watts Kate McKinnon, and Rachel Brosnahan.