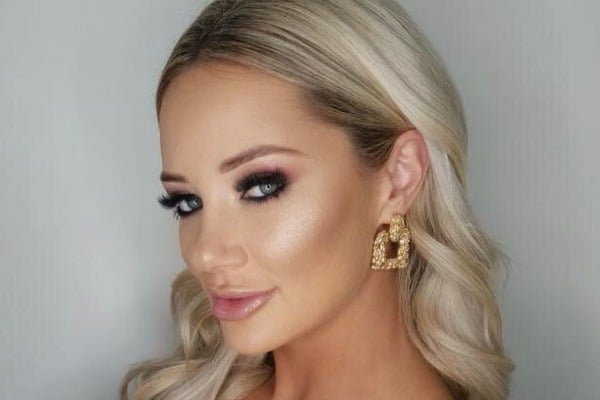 In excellent news for those of us missing the presence of our favourite Married at First Sight contestants on our screens (and by favourites, we definitely mean the ones who caused the most fights), it looks like our prayers have finally been answered.
For months, it's been rumoured that Jessika Power might be reappearing on our screens in her ~search for love~.
But instead of marrying a complete stranger on national television, it's rumoured the reality star could instead be tasked with walking around in a bikini all day on an all-expenses-paid holiday.
Yep, get excited. It looks like Jessika could be entering the Love Island Australia villa as an intruder.
The Goggleboxers watching Love Island went… well. Post continues after video.
Now that we're in the second week of the reality dating show, NW have reported that Jessika has been "put on stand-by" to appear on the show.
"She's been bragging to everyone back home in Perth that she has definitely been confirmed for Love Island and that she starts shooting in September," a source told the magazine.
"She also claims she's getting paid six figures," they added.
Speaking to the publication, Jessika shared that she's eager to enter the villa.
"I'm itching to get in so I can confront Vanessa and expose her for who she truly is," the 27-year-old said.
Sophie Monk shares what you need to know about this year's Love Island on Mamamia's daily entertainment podcast, The Spill:
"She slagged me off on social media and then when the [Love Island] promo came out I was just like, 'Oh, that's why the social-climbing is happening,'" she added, while speaking to KISS FM's Kyle and Jackie O in a recent interview.