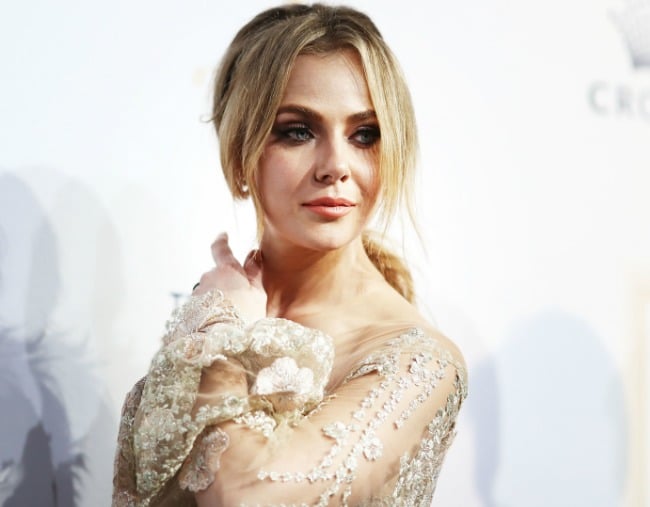 1. Jessica Marais shares a touching message for her boyfriend after taking time away to focus on her mental health.

Jessica Marais has shared a touching tribute to her boyfriend in an Instagram post, following the 33-year-old's four week stay in The Sydney Clinic.
"You can go 40 days without food, 4 days without water, 4 minutes without air, but not a moment without hope." she wrote in the post.
"So grateful for hope-filled and faith-filled humans who have contagious kindness. Love transcends all barriers both internal and external, the world could do with more of it."
In 2014, The Wrong Girl actress spoke to the Australian Women's Weekly about her struggle with bipolar disorder.
The mum-of-one said she was diagnosed with the condition when she was just 12 years old.
"There's a history of bipolar in my family and I was diagnosed at one point with bipolar," she explained. "I've had cognitive therapy training, so I choose not to be medicated.
"I have developed ways to talk myself down from any ledges I find myself on. And I am very lucky that I have a very patient partner (fellow Aussie actor James Stewart, now her ex) who supports me."
The former Packed To The Rafters star said there was probably one day a month when she's "an absolute mess".
2. Roxy Jacenko is supposedly set to star in her own TV show alongside an embattled politician. Uh-huh.
Labor senator Sam Dastyari and PR genius Roxy Jacenko couldn't be more different, but Channel 10 has reportedly commissioned a pilot episode of a television show featuring them both.
According to news.com.au, the show is based on the pair discussing the scandals of the week.
Since he was ousted from parliament, Dastyari has built a portfolio working in the media, including a weekly segment with Kyle and Jackie O called "Gutter Politics".
Roxy Jacenko is well known for the PR empire Sweaty Betty which she built, and now has some of the most high-profile clients of any firm in Australia. Speaking to Mamamia's Lady Startup podcast earlier this year, Jacenko revealed that despite how busy she is, she makes an effort to reply to every single email she is sent.
"You respond whenever you get an opportunity to respond, you have an open door policy for everything and everyone," she told host Rachel Corbett.
According to the Australian Financial Review, the show is set to air next month.
3. Kim Kardashian has no time for your critique of Kylie Jenner's Forbes cover, insisting the entire family is "self-made".
Wait I'm posting this again just because!!!! BILLION DOLLAR BABY ???????????????????????????????????????????????????????????????? pic.twitter.com/PkUNqzMpYa

— Kim Kardashian West (@KimKardashian) July 11, 2018
Forbes' decision to dub Kylie Jenner as the (soon-to-be) "youngest ever self-made billionaire" has many people debating just what constitutes "self-made".
Many have argued that Kylie's family's fortune, success and fame - and the privileges the 20-year-old was afforded before her global makeup empire - disqualifies her from that title. But big sister Kim Kardashian West isn't about to cop that.
"I really didn't get [the critisism], because she is 'self-made'—we are all 'self-made,'" she told Refinery29.
"What, because we came from a family that has had success? To me, that doesn't really make sense..."
The 37-year-old argued that others in hers and Kylie's (privileged) position have managed to do the opposite with their lives.
"Me, Kylie, not one [of the siblings] has ever depended on our parents for anything besides advice," she continued.
"That's how I lived my life with my dad [Robert Kardashian]. He never gave me anything. We might have the opportunity, but I've seen it go the complete opposite way. Nobody works harder than my sisters and my mom."
4. Dave Hughes enjoys his "first beer in 25 years" without even breaking his sobriety.

Dedicated fans of Dave 'Hughesy' Hughes may have had a mini heart-attack when they scrolled through Instagram yesterday and saw the comedian holding up a beer can. As most will know, the 47-year-old has been open about his sobriety after suffering alcoholism as a young man.
But on closer inspection of the photo, we learned Hughesy hasn't, in fact, fallen off the wagon. He was just enjoying an alcohol-free beer.
"First beer in 25 yrs, and I like it," the vegetarian cheekily wrote, before adding the clarifying hashtag "#zeroalcohol".
The Logies host is on holiday in Japan and was sipping on an alcohol-free version of the well-known brand Asahi while supposedly at Tokyo Disneyland. So probably best it was alcohol-free at a kids amusement park anyway.
5. It took two weeks for Tayla and Grant's Love Island relationship to come crumbling down.
Grant and Tayla's relationship on Love Island Australia blossomed beautifully. It started with a cheating scandal, but over the six weeks they turned out pretty cute, winning the show and choosing their relationship over the money.
But in hindsight, Tayla may have been better off taking the money instead.
In an interview with Kyle and Jackie O, Tayla Damir, 21, confirmed that Grant Crapp had a secret girlfriend at home during his time on the island.
Tayla said she was heartbroken when she found out.
Wondering if Tayla and Grant are still together? Read the full story on here.