We have a villa-based scandal on our hands, people.
It turns out some of the boiz who went onto Love Island to find girlfriends might already have girlfriends.
Which seems like it would be against the international rules of sex villa reality TV dating shows or something ¯\_(ツ)_/¯.
Anywho, let me break this whole secret girlfriend scandal down for you.
Early last week we started to hear whispers that Eden Dally, who is "officially dating" Erin Barnett on the show, had a secret girlfriend in the outside world.
A few days later the woman Eden is allegedly dating was named. Her name is Stephanie Lea and she's a 24-year-old makeup artist.
On Thursday morning a woman named Alashana Stead called into the Kyle and Jackie O Show claiming to be Stephanie's best friend. She told the KIIS FM hosts, the pair had been dating right up until Eden packed up his bags and entered the Love Island villa.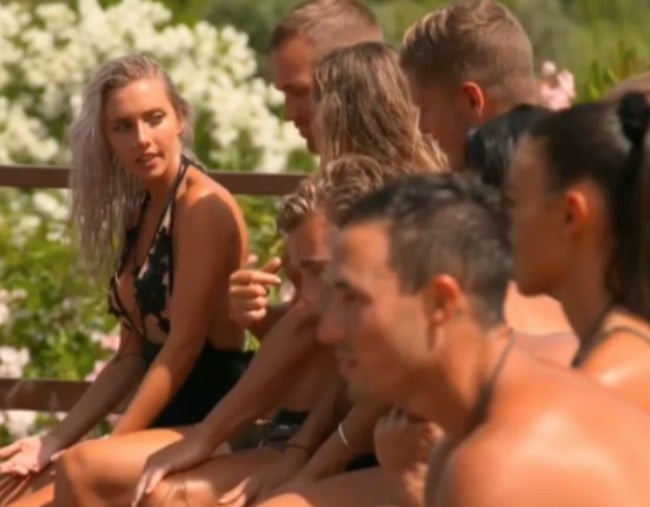 According to the Daily Mail, Stephanie shared a photo of herself and Eden, 25, and captioned it: "When you go on a dating show while you're dating someone else", on her Instagram before changing her profile to private.
Then on Sunday night's episode, Eden and Erin were confronted about the rumours.
During a challenge named "Fake News" it was revealed there had been several news stories about Eden's alleged girlfriend. Erin had to decide whether that was fake news or real news, and if what she chose was wrong, she would get dunked into the pool below her.