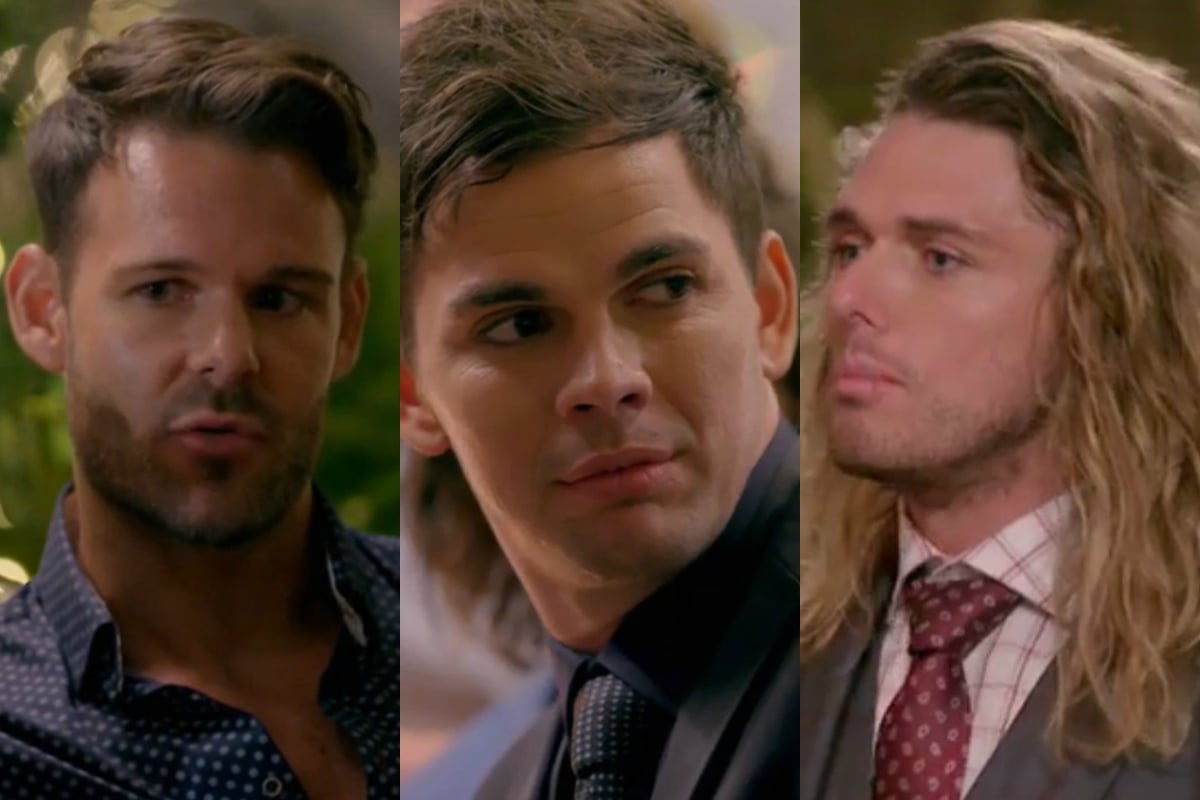 To catch up on all the Bachelorette Australia 2019 recaps and gossip, check out Mamamia's recaps and visit our Bachelorette hub page.
Watching last night's episode of The Bachelorette, it was impossible not to feel angry, upset and just straight up grossed out by the behaviour of contestant Jess Glasgow.
The Noosa local politician (though maybe not for much longer) took creep to a whole new level and was spectacularly booted from the mansion in a kick arse feminist moment by bachelorette Angie Kent at the end of the episode.
But while everyone is – rightly – talking about the actions of the 37-year-old wannabe mayor, there are others we should also be paying attention to.
Watch Angie's epic take down of Jess. Post continues below video.
If Jess makes us feel despair, many of the men in the bachelorette mansion, Carlin, Timm, Matt, Jackson, Haydn and others, should make us feel the opposite.
During the group photo shoot date, Jess was dressed up as a literal horse's arse when he told Angie: "Don't mind me if I get some wandering fingers, alright?"
Watching on, Timm and Jackson discussed just how disturbing it all was before one of them (or maybe Carlin? We didn't see who exactly it was on camera) yelled at him to stop being a sleaze.
Next, while lined up to take a group photo, Jess said, "Hey, have a look at my view" while making biting motions as he was crouched down beside her.