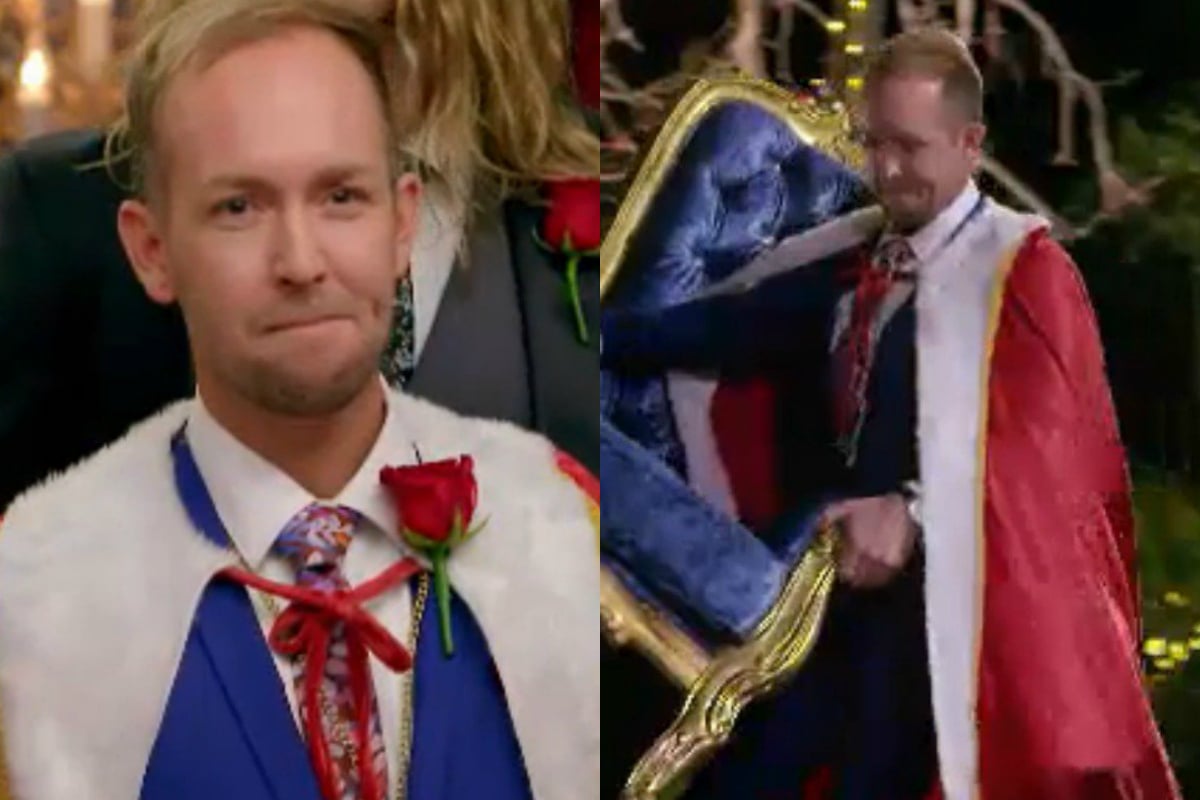 To catch up on all The Bachelorette Australia 2019 recaps and gossip, check out Mamamia's recaps and visit our Bachelorette hub page.
When the fine people of Noosa tuned into the premiere of The Bachelorette this week, they may have been a bit… confused by a familiar face.
Donning a red cape for far longer than necessary and carrying a chair that was much too large, Noosa councillor Jess Glasglow made a cringe-worthy entry onto the show. Then he gave bachelorette Angie Kent a key to his apartment and…
Angie's face best sums this up: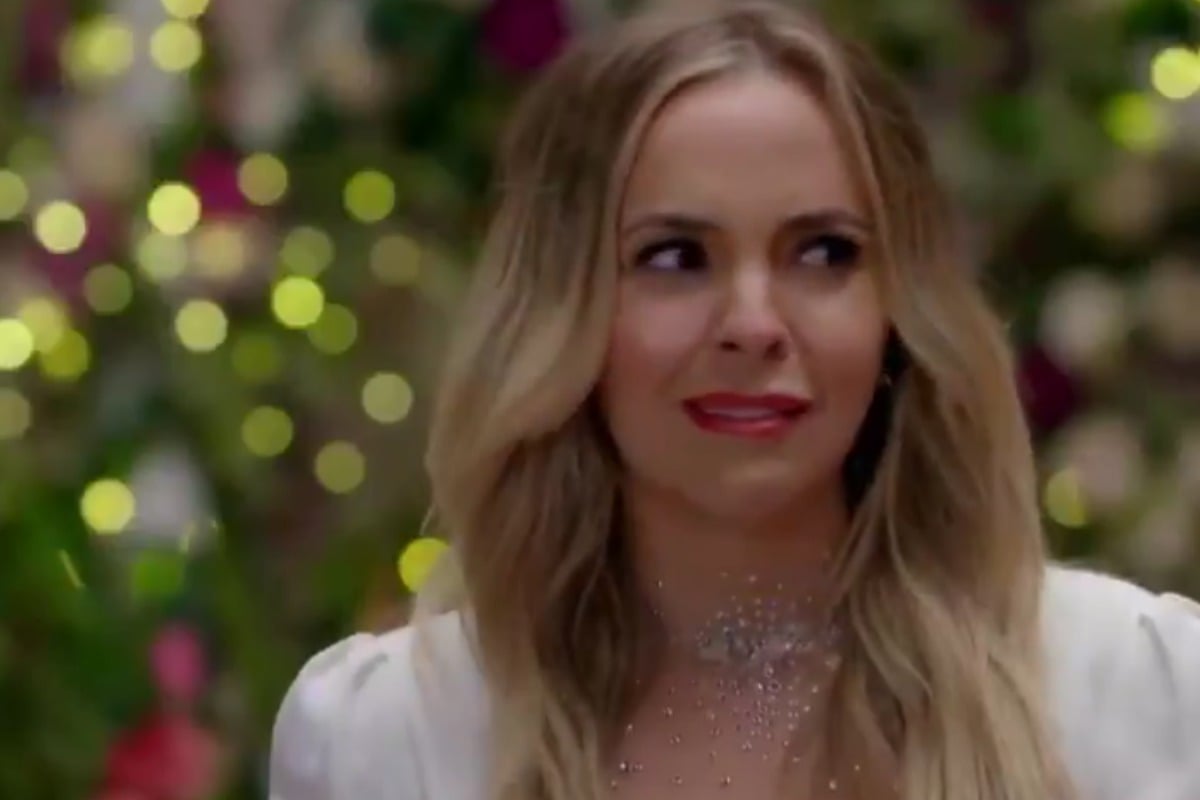 As the episode played out Jess outed himself as a bit of a villain, but didn't miss the opportunity to spruik his political credentials and his home region.
Then in Thursday night's second episode... It was BAD. Really bad. Creepy bad.
After being called out by multiple other dudes for a number of inappropriate actions, Angie sent Jess packing with a spectacular feminist take down.
Now... look. Spending your days in local council meetings and having to fake smile while shaking hands with constituents sounds like torture for many of us. So we can't really blame him for wanting some time off to live in a mansion, drink wine and enjoy the company of two alpacas, 19 other men and an Osher.
Listen to The Bachelorette Angie Kent talk about what really went on while filming the series and how she knew who to trust.