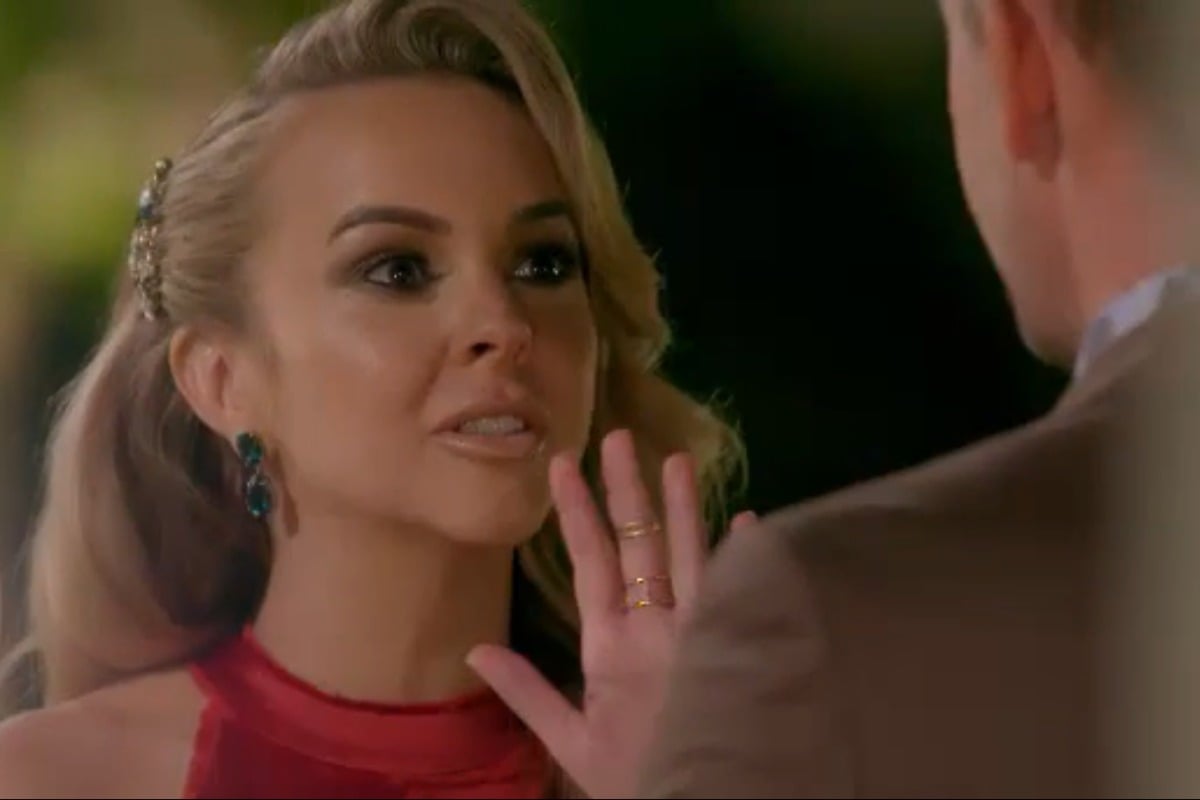 To catch up on all the Bachelorette Australia 2019 recaps and gossip, check out Mamamia's recaps and visit our Bachelorette hub page.
It happened. It finally happened.
After infuriating approximately everybody with his creepy behaviour, The Bachelorette's Angie Kent granted everybody's wishes and finally sent contestant Jess Glasgow packing.
Yep, it was basically the most satisfying Bachie moment of all time.
In case you missed it, Jess, a local councillor from Noosa, entered The Bachelorette mansion last night donning a red cape and carrying a throne that was far too large.
Watch the promo for the new season of The Bachelorette below. Post continues after video.
Then, to make matters even worse, Jess gave Angie a key to his actual apartment. It was… a lot.
After making it through the very first rose ceremony, however, the drama surrounding Jess during tonight's episode of the reality show was on a whole other level.
Here's how it all went down:
During the group photo shoot date, Jess was dressed up as a horse (weird, we know) when he told Angie: "Don't mind me if I get some wandering fingers, alright?"
Next, while lined up to take a group photo, Jess said, "Hey, have a look at my view" while making biting motions as he was crouched down behind her.
Mamamia's daily entertainment news podcast The Spill chatted to Angie Kent ahead of tonight's premiere. Post continues after podcast.
Later on at the cocktail party, the boys were discussing the photoshoot when Jess said that if he had a chance, he would have "just grabbed that sweetie and laid one on her", before adding that he's kissed plenty of girls who have turned their heads away.