To catch up on all the Bachelorette Australia 2019 recaps and gossip, check out Mamamia's recaps and visit our Bachelorette hub page.
Well, well, well.
If it isn't every single one of us coming back to see what that Local Councilman Jess gets up to tonight.
We open on the boys discussing the fact that said Jess was the absolute worst last night.
He once again completely overestimates his ability to survive in this show for more than a week while wearing a pretty average plaid shirt.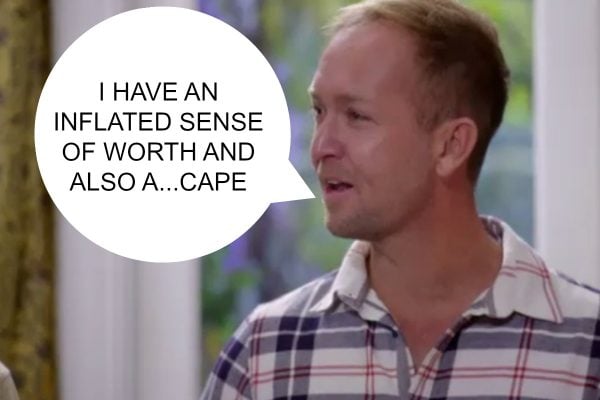 Timm with two Ms yells a bit about how if he makes it through this episode he won't make it through the next and now we like that man with the unnecessary m even more.
Jess The Local Councilman seems unfazed that the rest of the men in the mansion hate him and that Osher is currently sitting in the corner of the room, sticking pins into a tiny, average-looking plaid-shirt wearing voodoo doll.
PAUSE.
It's time for Angie to meet Carlin (and his face) for their 24 hour date.
BUT FIRST... Jamie needs to whinge about it.