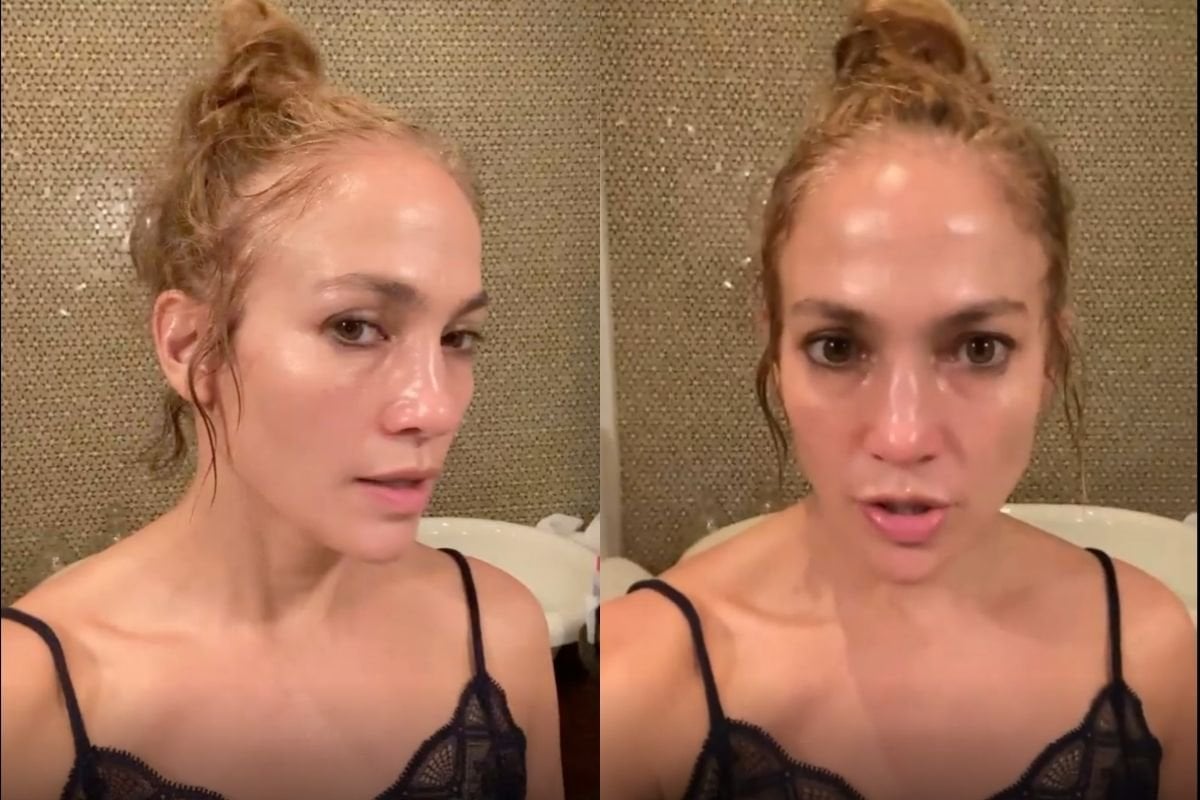 In case you missed it (where you been, friend?), Jennifer Lopez recently dropped her new skincare line JLo Beauty. And what a ride it has been.
While promoting her new range, the 51-year-old has experienced more than a little bit of backlash. Like, people are calling her out, BIG TIME.
Most recently, while promoting her new skincare mask on her Instagram page:
After taking the mask off her face, she said, "Honestly, I cannot even see a line on my face. I feel like it took ten years off my face."
If you haven't already perused the comment section, people are suggested that there might be something... more to J.Lo's glowing, taut skin.
One follower wrote, "Wow!! Do you have to use Botox & fillers before or after the mask. Asking for a friend."
How ~awkward~.
Another wrote, "Of course she does Botox, her forehead hasn't moved in years. Frozen. She has lied about this. Thinks we're idiots. Lost credibility."
And then there was this: "Your forehead is behind your ears... that's a facelift... not a cream."