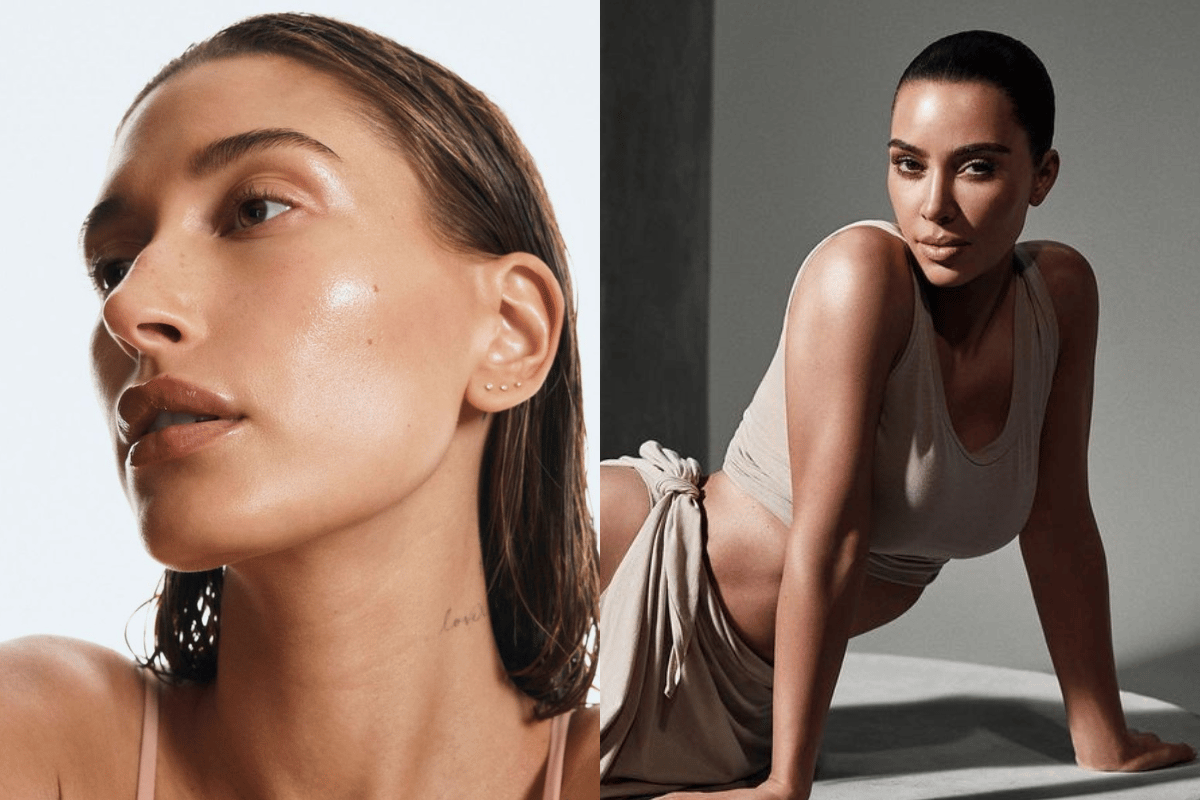 There are a lot of things 2022 didn't need. Another celebrity skincare line is one of these things.
They're everywhere. Can't escape 'em. And every time you see a new one pop up on Instagram you think to yourself: Really?
Two of the latest celebrities to jump on the skincare brand bandwagon are Kim Kardashian and Hailey Bieber.
Watch: Just on ingredients and such, check out some of the gross things hidden in your skincare products. Post continues below.
Kim's new brand SKKN BY KIM is set to launch worldwide on June 21. And in true Kardashian style, it's already causing controversy.
Consisting of nine skincare products, the SKKN BY KIM collection features a cleanser, toner, exfoliator, hyaluronic acid serum, vitamin C8 serum, an eye cream, face cream, oil drops and a night oil.
In a recent Instagram post, Kim said her range was "developed to support the skin's natural renewal abilities."