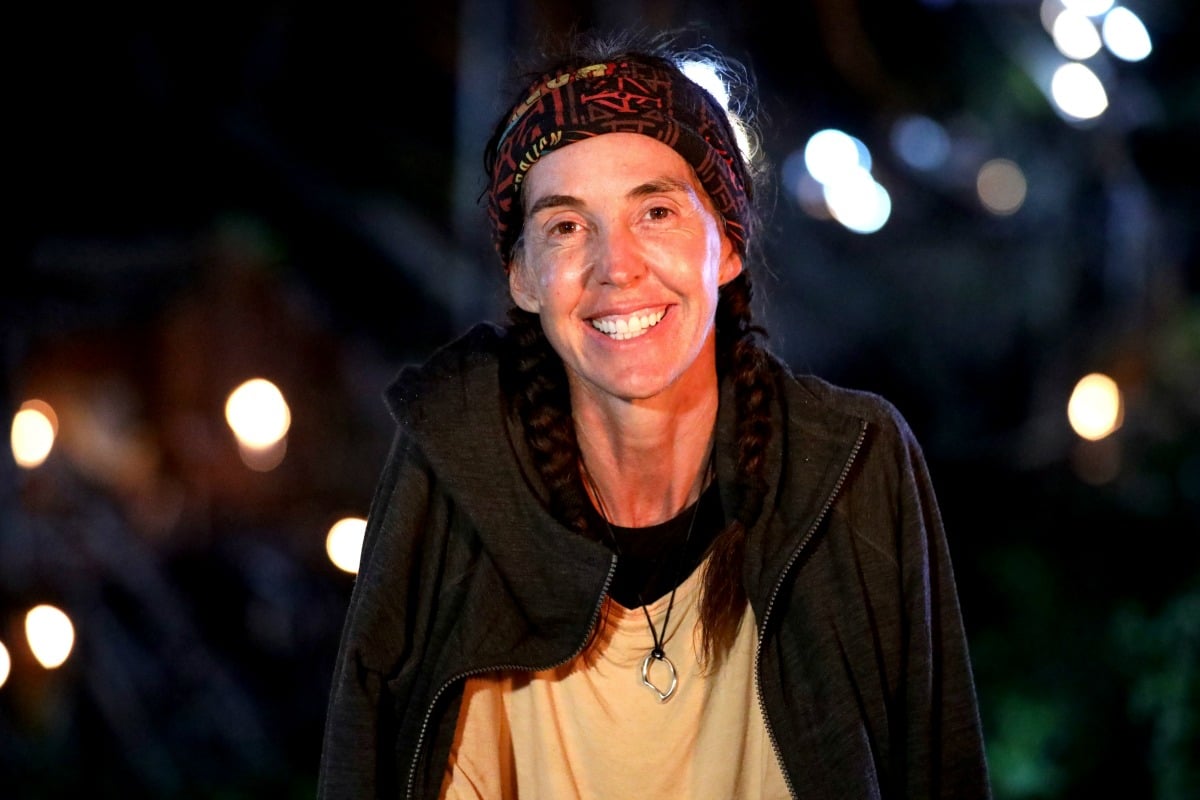 On last night's episode of Australian Survivor, the Godmother's reign ended.
Boost Juice CEO Janine Allis, 54, was sent packing after being epicly blindsided by Dirty Harry and her former Champions tribe mates Luke Toki and Abbey Holmes.
For the entire season thus far, Janine was an absolute Survivor machine. Despite the disappointment of being voted out, Janine told Mamamia she left smiling because of a very valid reason.
"First and foremost I was smiling because I was thinking 'Oh my god, I'm going to a bed and food'," she laughed.
Watch Janine be voted out of Survivor. Post continues below video.
"I probably couldn't hide that emotion of glee but once you get over that you think 'Bugger, I'm out'… It's obviously disappointing that I didn't have to pitch and get to the very end, and I also was conscious that it's tough out there – I didn't want to leave Pia on her own because we've been close since day one. There was certainly a mix of emotions and it was a roller coaster ride."
Most people would be angry and upset at being blindsided by former allies, but Janine said she was mostly just impressed.
"I really respect them for playing the game and the way they blindsided me – good on them. As a Survivor fan I think they did a great job."