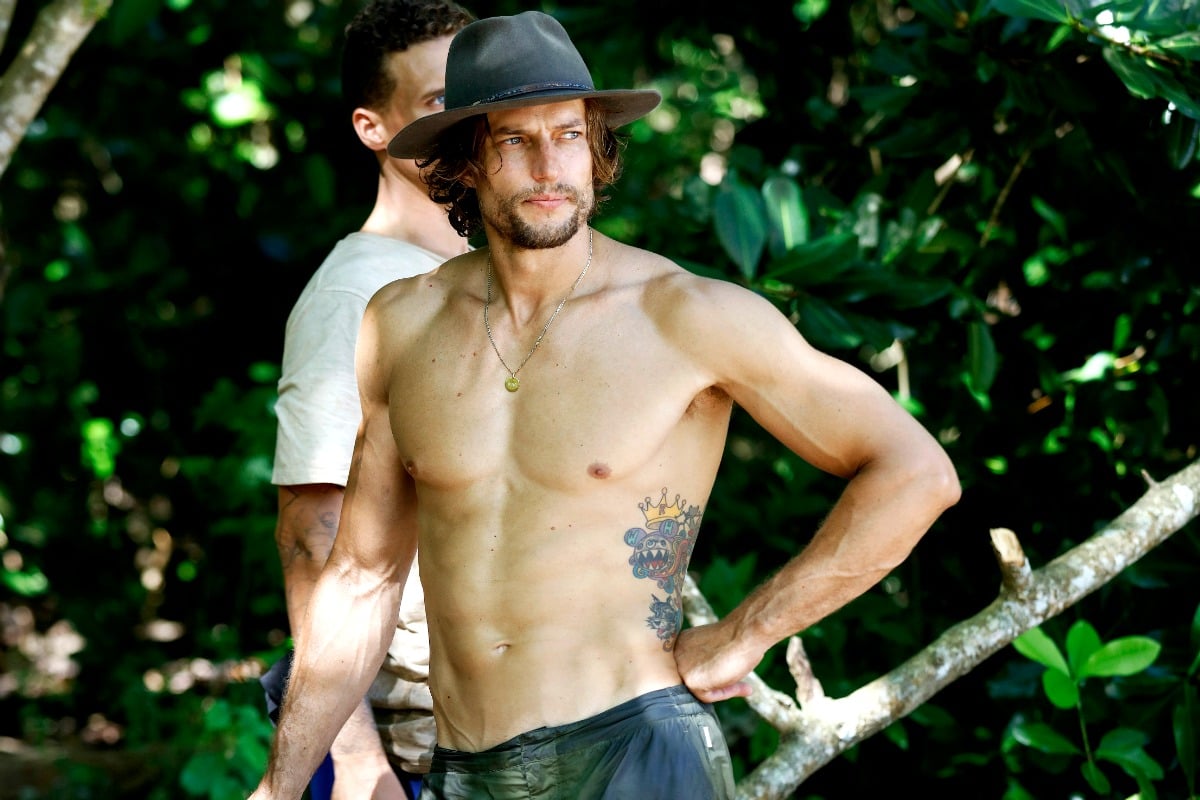 Heroes might be the ones to triumph at the end of the day, but in our hearts, we are always much more intrigued by the villain.
Which is why the "villain" of this year's season of Australian Survivor, David Genat, has been such a thrill to watch.
The 39-year-old New York-based model arrived on the set of Australian Survivor: Champions v Contenders with a pre-planned strategy (and wearing a slightly inappropriate leather jacket) for how his villainous techniques would help him get ahead in the competition.
Listen to David Genat on Mamamia's daily entertainment podcast The Spill, where he tells hosts Laura Brodnik and Kee Reece what his wife thought of his villainous behaviour and the most disturbing parts of the show. 
"I had watched a lot of Survivor before going on the show and I always liked the villain characters so when the opportunity came up, I jumped on it," he said on The Spill. "It was always my game plan to be the villain." 
Speaking about a particularly controversial moment from the show, when he ignored a heartfelt video message from his wife Pearl Christensen and their three young children Hugo, Winston and Rei, in order to find a hidden immunity idol, David admitted it was a pretty bad look.
Yet he still has no regrets.
"I could definitely see why people were upset with that scene and it was a very polarising moment," he said."One of many for me this season it seems, but we're there to play the game. I had extensive conversations with my wife prior to coming on the show and whether it was to try and charm the ladies or anything else I had to do on the show to win, she was prepared for it."