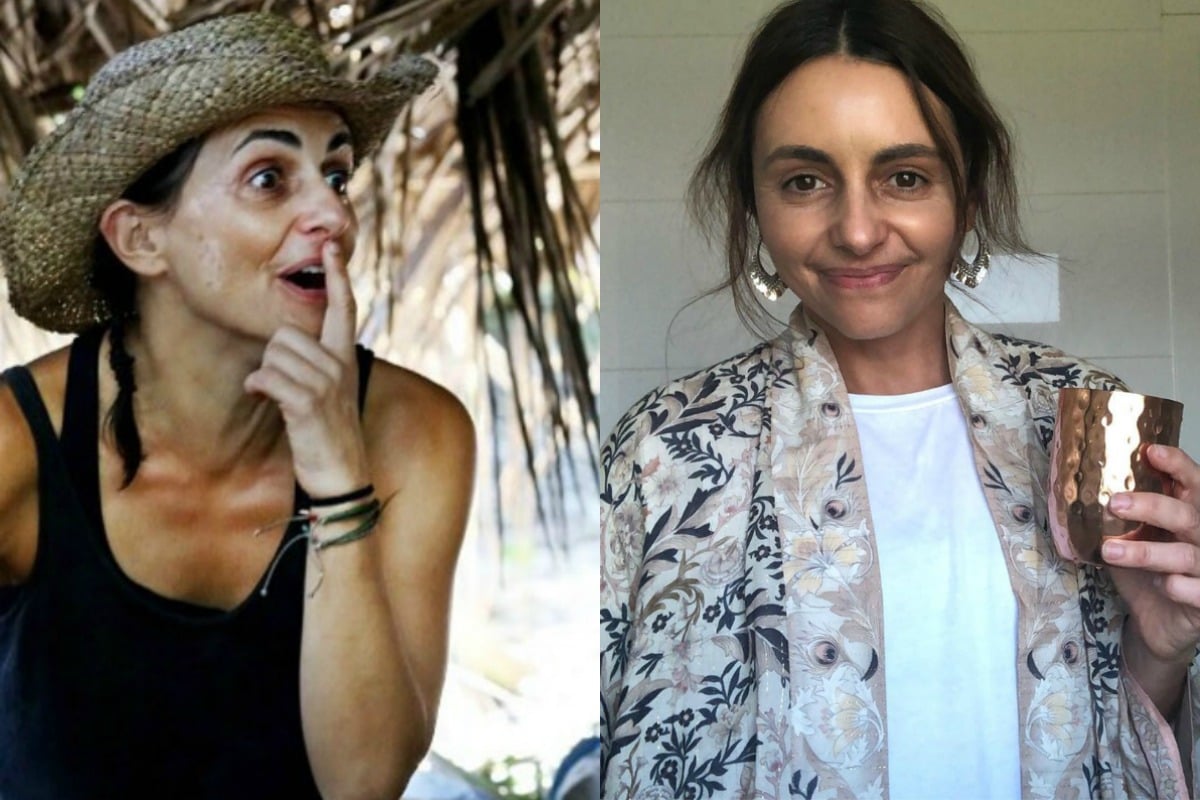 Australian Survivor favourite Pia Miranda has shared her experience with a skin condition while filming the reality show.
The Looking For Alibrandi actress, 46, revealed on Instagram that she discovered she had autoimmune condition Vitiligo while on location in Fiji.
The effects of the Vitiligo were not super noticeable on screen, but Miranda said she had been asked about her skin by a few very-observant viewers.
Sidenote: Mamamia met Survivor villain David and asked him some very important questions. Post continues below video.
"A few people have been asking me about my skin on Survivor, and if you have been watching you may have noticed that it's going through somewhat of a transformation," she wrote.
"Well it turns out that whilst playing I had a flare up of an autoimmune condition called Vitiligo that I didn't know I had. I was made aware of it but I decided to push through and not stress about it until I came home because… Survivor!"
Miranda said it has been "confronting" to know her skin was changing while filming a reality TV show without any makeup on.
"Since seeing a specialist I've been told that it's a condition that needs lifelong management, but I'm having some amazing treatment and it's working really well so I'm feeling very lucky.
"It's not ideal that it happened in real time on TV, as it was pretty confronting knowing I was being filmed, but I think what initially felt like a negative, can be a positive."
 

View this post on Instagram