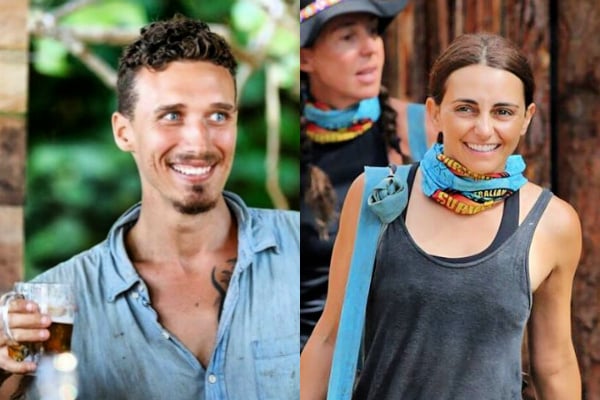 Right now, Australian Survivor 2019 is the best reality show on TV.
In bad news for us, there are only three episodes and five contestants left battling it out for the title of Sole Survivor.
Honestly, we don't know what we'll do with ourselves when it's over.
Side note – Survivor 2019 villain Dave told The Spill exactly what it's like being on the brutal reality TV show. Post continues after audio.
The five remaining Survivor players are: Luke Toki, Pia Miranda, Baden Gilbert, Harry Hills and Abbey Holmes. Three original champions and two contenders, each is playing a completely different style of game.
Which begs the question: who wins Australian Survivor 2019?
Currently, Sportsbet has Looking For Alibrandi actress Pia Miranda placed to win with odds of $1.50. AFLW player Abbey Holmes is second at $4.50, and contender Harry Hills is a fair way behind at $8 for third place.
Rounding out the top five is Baden Gilbert in fourth at $10, and Luke Toki at $15.
Side note – catch our interview with Dave when he visited the Mamamia office below. Post continues after video.
Fans are also claiming Pia is getting the 'winner's edit', meaning producers are setting her up to make it appear she's playing the perfect game.
Sure, she's not the strongest physical player, but as she's said herself many times throughout the season, she's a strong social player and was shielding herself by hanging out with bigger threats like Boost Juice founder Janine 'The Godmother' Allis.
Way back in the very first episode of Survivor when her head was on the chopping block, Pia also predicted she would either be the first player to go, or the last one standing. She made it through that night, so will she make it all the way to the end?