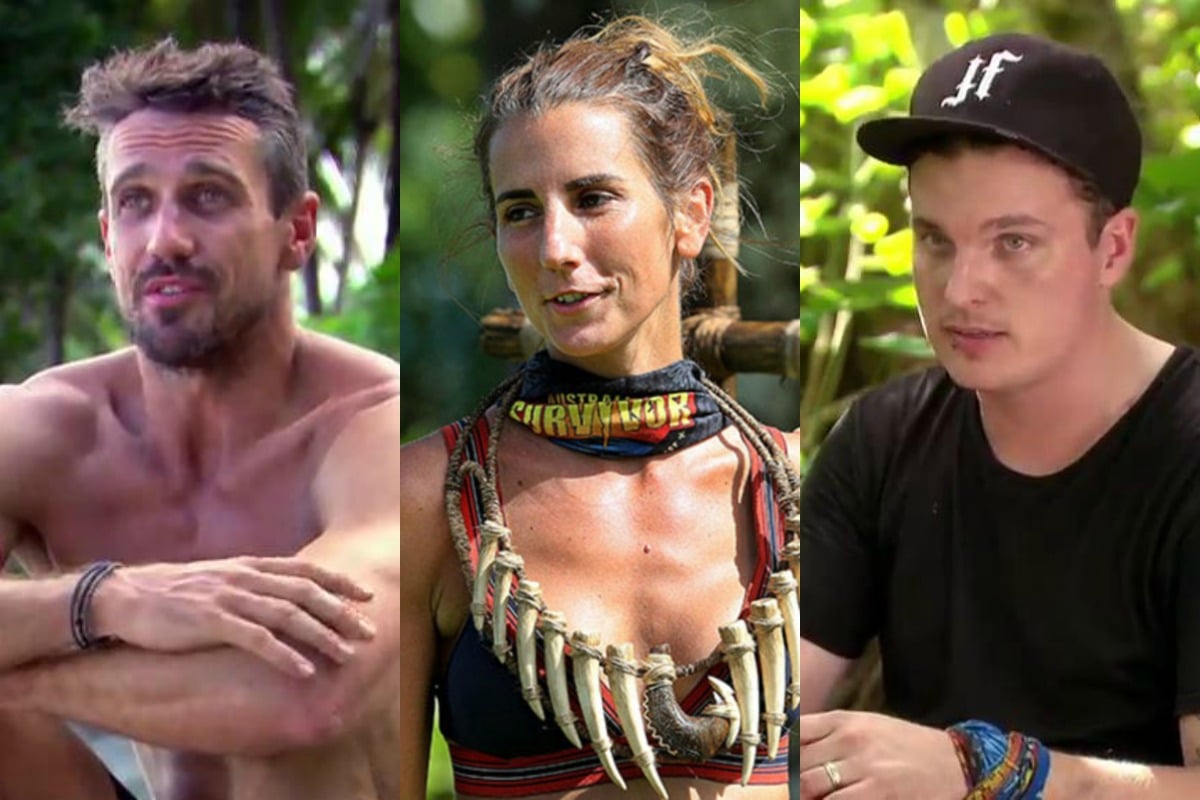 This article was originally published in August 2019, and was updated in February 2020. 
Ever since my brief stint on Big Brother back in 2013, I'm often asked whether I'd consider going on another reality TV show.
The answer is yes, of course. But it would have to be the right one.
In saying that, you couldn't pay me all the money in the world to sign up for Australian Survivor. 
No, thank you. Absolutely not.
That show, in my opinion (and believe me, I've watched a lot of reality TV) has to be up there with one of the toughest reality TV shows to participate in.
Mamamia meets The Bachelor. Post continues after video. 
There are so many arduous, exhausting layers to it. The living situation alone (wet, damp, uncomfortable) is enough to drive even the most level-headed person insane, let alone the grueling challenges and mental mind games.
I barely made it through 10 weeks of sunbaking by the Big Brother pool, I don't like my chances of catching fish with my bare hands.
It is still, however, one of the original reality TV shows and this year's season is proving to be just as great as the last.
So, I spoke to former contestants – Lee Carseldine, El Rowland and Matt Tarrant – to find out absolutely everything there is to know about being a contestant on Australian Survivor.
What happens in the audition process?
Season 3 runner-up and all-round sexy silver fox, Lee Carseldine, told Mamamia the audition process is basically a game of Survivor in itself. 
"15,000 applicants whittled down to 24 through a lengthy process of audition videos, group casting days, individual castings, psych testing, blood tests, physical tests… and a lot of paperwork", he said. 
Sounds like a lot of admin to try to end up stranded on an island. ¯\_(ツ)_/¯