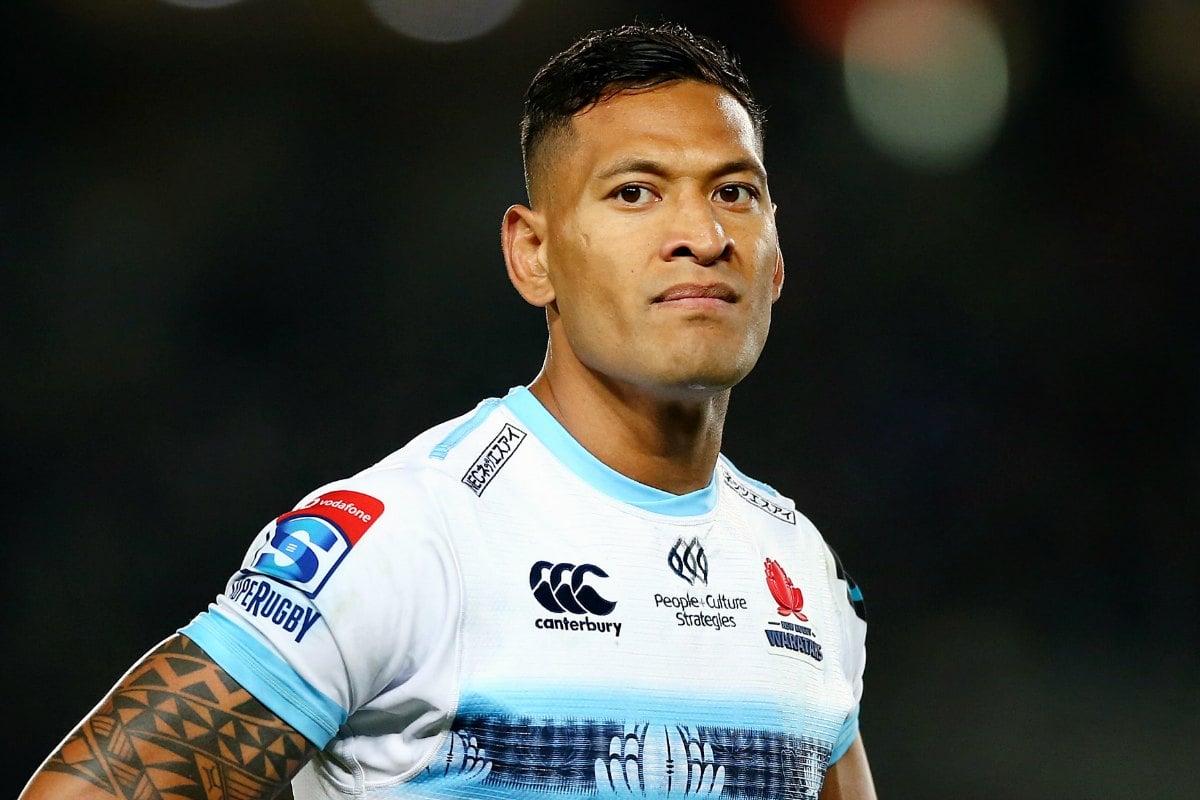 In just three days, Israeul Folau's GoFundMe page has raised $628,880 of his $3 million goal.
The once celebrated rugby player claims his former employer, Rugby Australia, unlawfully terminated his $4 million contract, and he wants to fight back.
"After I uploaded the messages from the Bible, my employers, Rugby Australia and Rugby NSW, tore up my employment contract. As a result, I have lost my job, my livelihood, and the ability to play for my country. It looks like I will never be allowed to play rugby in this country again."
Israel Folau wants your support (and your money). Post continues after video.
However, what he fails to mention on his GoFundMe profile is that those particular "messages from the Bible" were from an Instagram post in which the star fullback wrote, "Warning: Drunks. Homosexuals. Adulterers. Liars. Fornicators. Thieves. Atheists. Idolaters. Hell awaits you."
The 30-year-old accompanied the controversial post with select quotes from the Bible in the caption, writing: "Those that are living in Sin will end up in Hell unless you repent. Jesus Christ loves you and is giving you time to turn away from your sin and come to him."