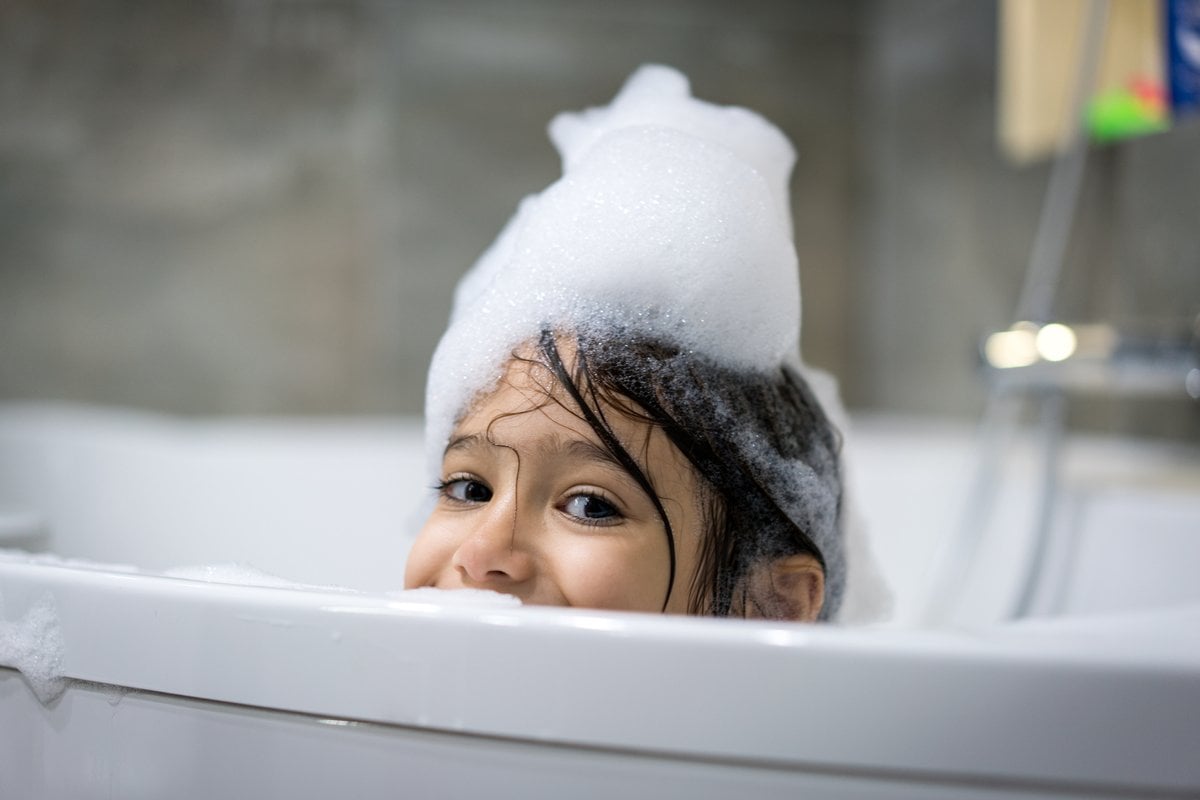 The nightly bath time and bed routine is standard practice in a lot of households, but according to some recent research out of Harvard Medical School, washing your kids two or three times per week is fine, especially if their skin type is dry or easily irritated.
The regularity of washing might also depend on the age of your kids, their activity level and whether they have been lathered in sunscreen and bug spray or been swimming in chlorine.
A few high-profile A-List parents have confessed to having unwashed kids including Mila Kunis and Ashton Kutcher who sparked global debate by saying they only wash their kids "when they can see the dirt on them".
Actress Kristen Bell came out in solidarity to say that she "waits for the stink" before washing her kids.
"Once you catch a whiff, that's biology's way of letting you know you need to clean it up," Kristen said on an episode of The View.
Watch: The horoscopes as new mums. Post continues below.
We wanted to know whether this was a weird Hollywood trend or an everyday occurrence, so we asked our Mamamia community to tell us how often they bathed their kids and why.
We were inundated with answers that covered a range of family washing habits, but here are 19 of our favourite responses: