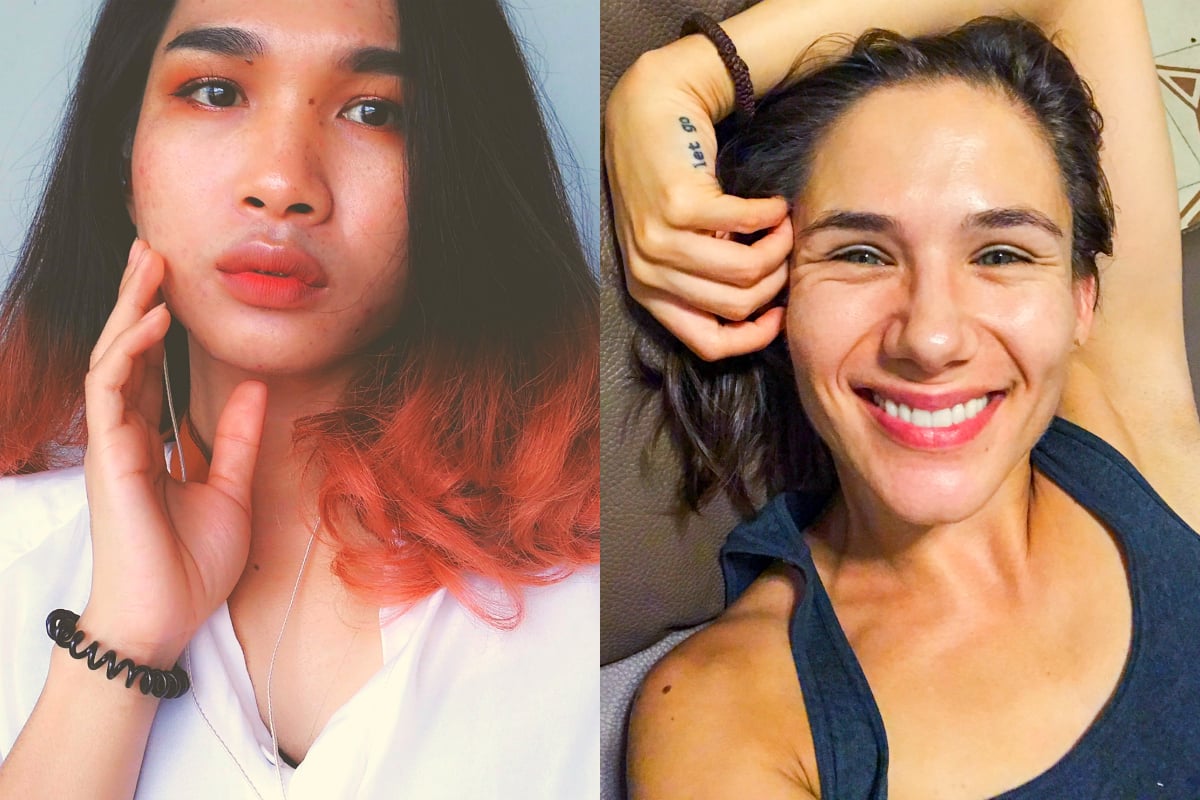 Fact: everyone thinks everyone else is having more sex than they are.
Ask a bunch of women how often you should be having sex – maybe friends over drinks, in an Instagram poll or like I did, your colleagues – and I'll bet a fair chunk will tell you three times a week is the 'right amount'.
Some would say that number sounds about right. Others might think it could be higher.
Then, there are women wondering: How? When?! Am I not desirable enough? Is my relationship broken? Am I broken?
When Mamamia surveyed over 1,000 women aged 18-75 about their sex lives, it became pretty clear there's no unanimous answer to that question.
The most common answer was once a week (279 women), followed by twice a week (194), once a fortnight (168) and once a month (157). In fact, three or more times a week came in fifth.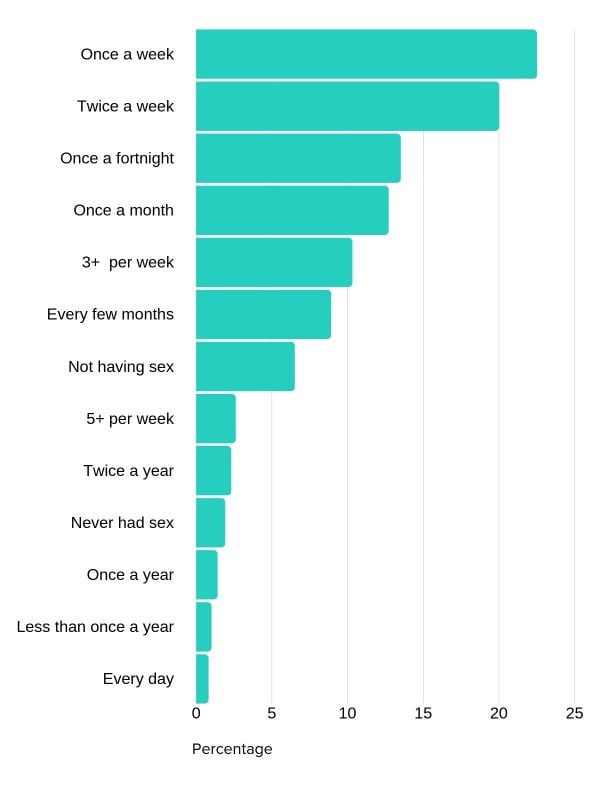 But what's more important than how often women are having sex is whether women are happy and content with how much they're having.
This question divided women almost exactly down the middle.
48.3 per cent of the women surveyed said they're comfortable with how much sex they're having, 46.1 per cent said they aren't, and for around five per cent of women, the answer isn't so straightforward.
To get deeper into the grey areas of how much sex women are having, why they're having it, and if they're enjoying it, 50 Australian women shared their honest experiences.
1. Once a week.
"I think having sex once a week is more than enough for my needs, however, I think my husband would like it two or three times a week."
2. Once a year.
"I'm not in a relationship and I find it hard to have a connection with people I want to have sex with, so right now, I don't wish I was having more sex."