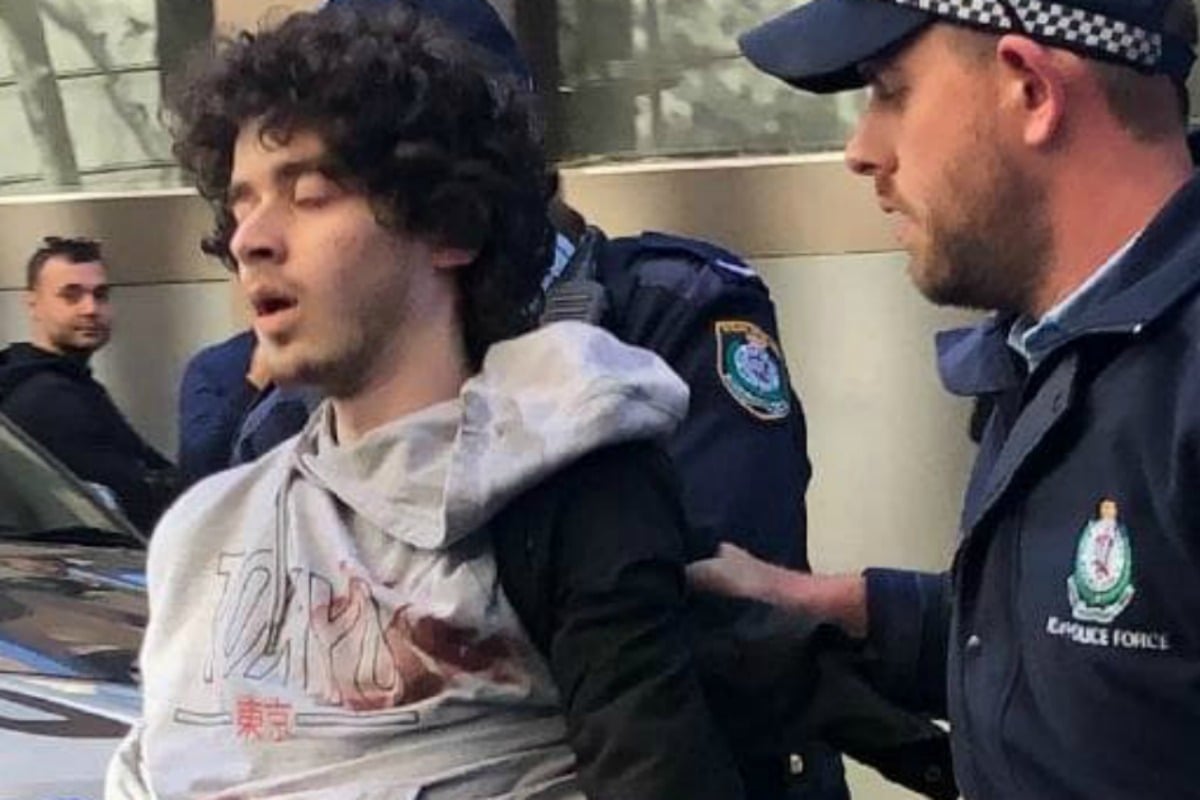 On Tuesday, a man in Sydney's CBD terrorised the streets with a 30 centimetre kitchen knife.
A 24-year-woman, Michaela Dunn, was found dead in an apartment block just after 3pm. Another woman, 41, sustained a stab wound and was rushed to hospital. Her injuries are reported to be "not life threatening".
There was one casualty as a result of the alleged depraved and abhorrent actions of a man in Wynyard. That is one too many.
Would the outcome have been different, however, if this man was standing in the middle of Dayton, Ohio, and not Sydney, NSW?
In the footage that was released by Seven News, the 20-year-old can be seen standing on a car, shouting at passersby, wielding a kitchen knife. It's difficult not to wonder: What if that wasn't a knife in his right hand, but an AK-47?
In the six minutes the man ran through the streets of Wynyard, he could have fired 3,600 bullets. All with the squeeze of an index finger.
There might have been dozens, even hundreds of casualties.
Earlier this month, a 24-year-old man – for reasons we can never fully understand – decided to go on a killing spree on a street lined with bars and restaurants in Ohio, in the United States, just after 1am on a Sunday morning.
In 31 seconds he murdered nine people and injured 17 others. Police shot him dead – their only option when the assailant was carrying a high-powered gun.
Just hours before, a 21-year-old man entered a Walmart in El Paso Texas. In six minutes, almost the exact amount of time the Sydney stabbing lasted, 22 people were killed and 24 severely injured.