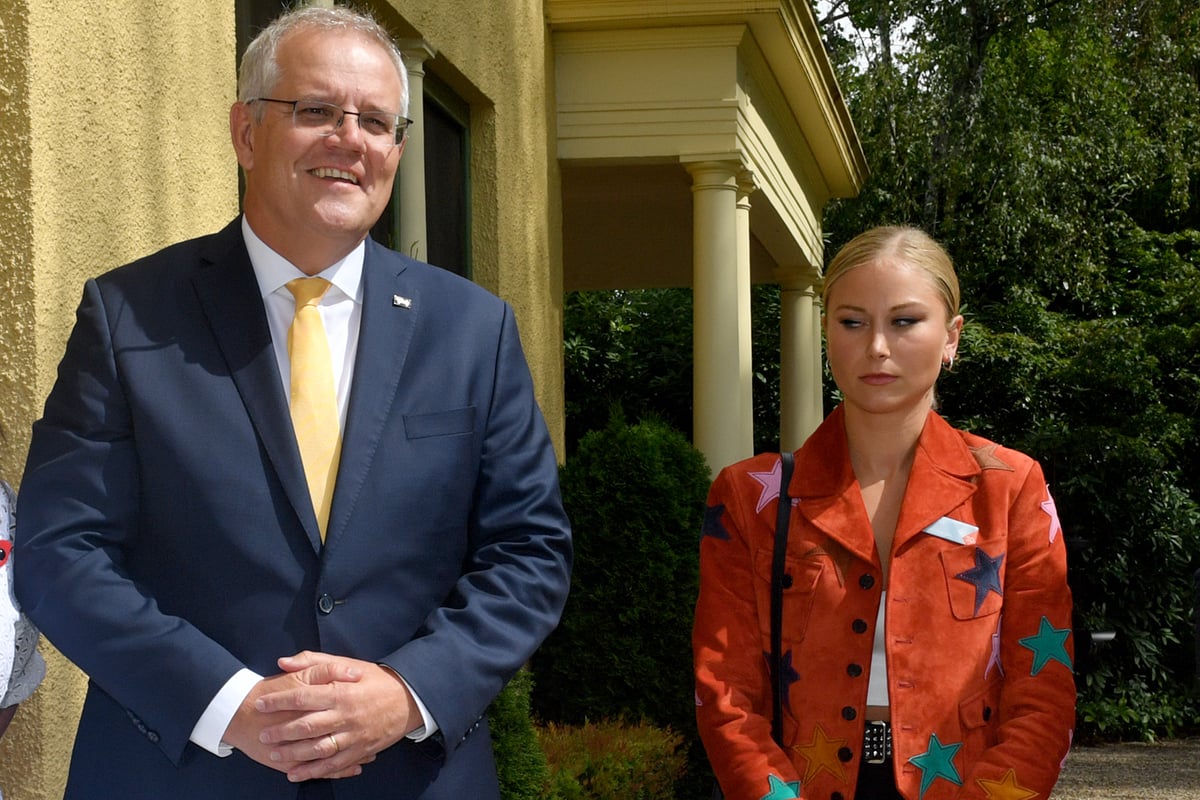 This post discusses sexual assault and may be triggering for some readers.
A photo of Grace Tame standing next to our Prime Minister Scott Morrison has gone viral. Why? 
Because she wasn't smiling. It was a powerful image and the reason the photo has already managed to take over the national conversation is because the absence of her smile signals so much to all of us. 
It shows she's fed up, she's angry, and she's refusing to pretend she's a fan of Morrison's and honestly, why should she?  
Watch "Things that people say are totally heartless" Grace Tame on her experience in the public eye. Post continues after video.
Yesterday, Tame came face to face with our Prime Minister while attending The Lodge for a morning tea ahead of the Australian Of The Year Awards in Canberra. The Guardian reported Morrison congratulated Tame and her partner Max Heerey on their recent engagement news but that Tame refused to meet his eye. Later, when they posed for the now infamous photo - Tame didn't smile.  
The powerful photo op has kicked off a frenzy online. 
Feminist commentator Jane Caro tweeted, "Smile, girlie, and be nice. All our lives smiling, smiling, smiling till our jaws, hearts and brains ache. Thank you @TamePunk".  
Smile, girlie, and be nice. All our lives smiling, smiling, smiling till our jaws, hearts and brains ache. Thank you @TamePunk

— Jane Caro (@JaneCaro) January 25, 2022